10th October 2018
Paws to give presents for Pilgrims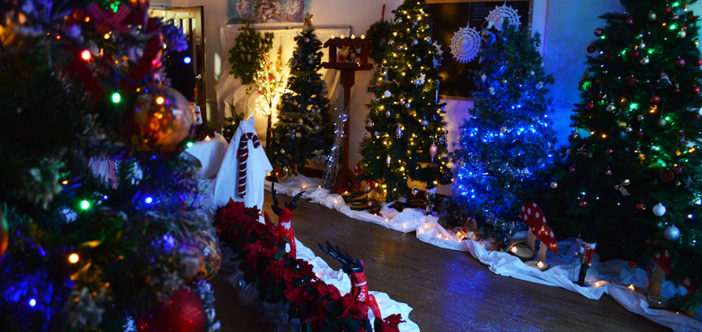 A cube devoted to collecting presents for Pilgrims Hospices opened in the County Square, Ashford this week on route of the magical Snowdogs Discover Ashford arts trail.
The collection point located outside Costa Coffee in the shopping centre is being used to collect donations of new items such as toys, games, stocking fillers, beauty products, ladies' and men's gifts and chocolates to help the local charity with their fundraising.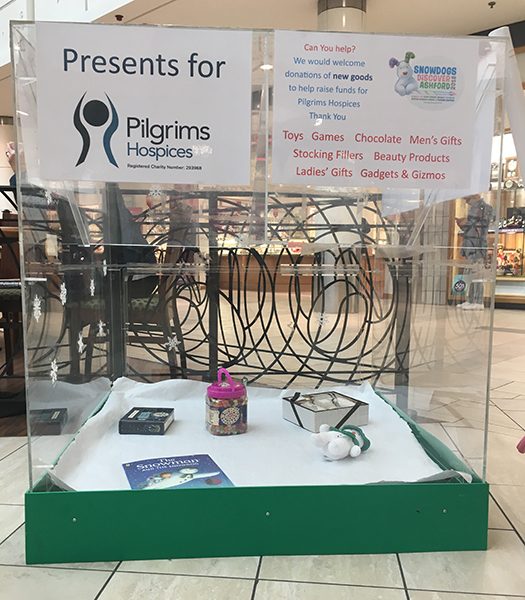 Fans of the very popular art trail can drop a present into the cube whilst visiting the Snowdogs such as Sparky, Zeus, Socks or the County Paws pack who are positioned nearby.
We always welcome new donated items throughout the year

Victoria – Pilgrims Hospices Fundraising
The donated goods will then be used on stalls in the hospice's upcoming Christmas Fair being held at The Towers School, Faversham Road, Ashford on 10th November from 10am-3pm.
Ashford Fundraising Manager Victoria Friar said: "We always welcome new donated items throughout the year to use in our fundraising, especially new children's toys and games. So if yourself or a child you know have enjoyed the trail and would like to make a contribution we would really appreciate a present dropped into the cube."
---
Each year Pilgrims Hospices charity supports hundreds of local people coping with a life limiting illness and their families. The charity offers a range of services: from end of life care given on its wards, to its Wellbeing and Social Programme supporting people after they are diagnosed, to live well and stay independent.