20th May 2019
Sarah: "I'm helping to provide a great service to the local community"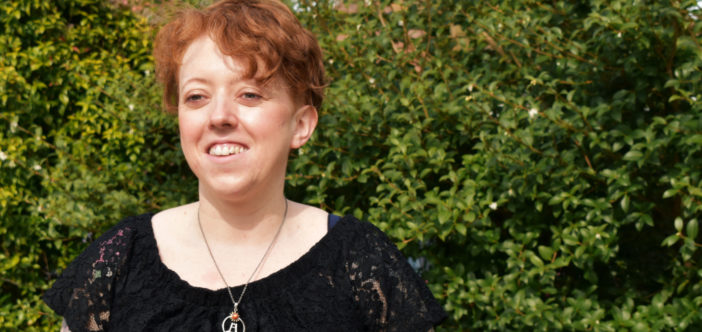 Sarah Thomson from Canterbury recently became a Volunteer Complementary Therapist at Pilgrims Hospices. After completing her induction, Sarah now offers complementary therapies to hospice patients and carers. Here, she talks about her role and what motivates her to volunteer for Pilgrims.
---
Complementary therapy has been part of the hospice movement almost from the start. Hospices are holistic. Massage, touch, holding hands, giving people a hug or putting an arm round their shoulder is truly compassionate. It's something that everyone can benefit from. People with a life limiting illness who are receiving palliative care can become isolated, so any form of calm, caring touch is beneficial.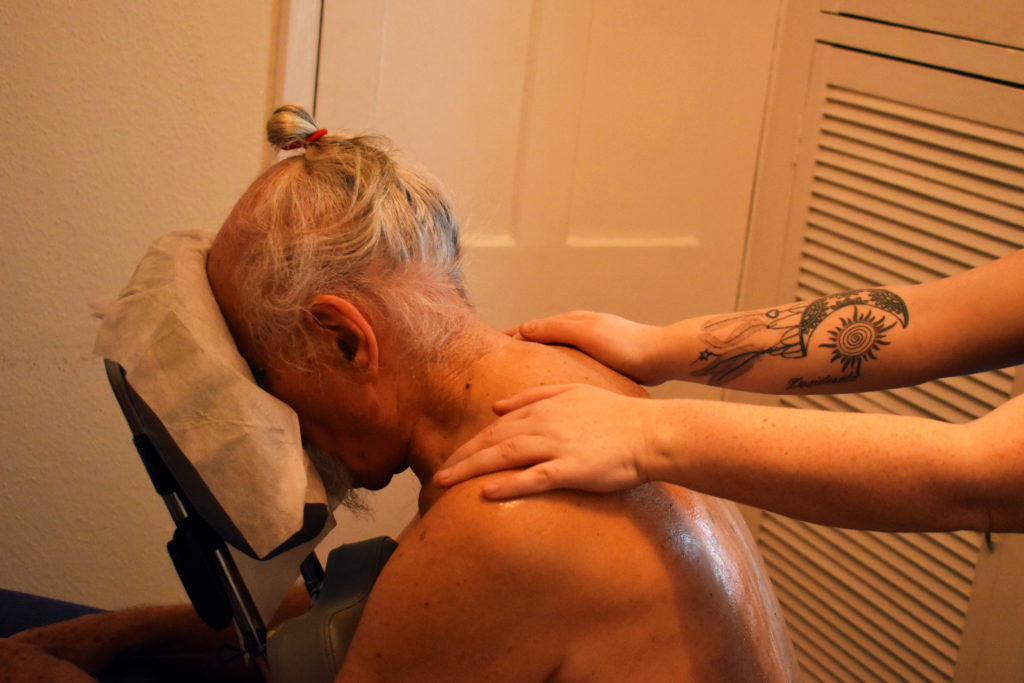 Sarah is registered blind and trained in massage and complementary therapies at the Royal National College for the Blind (RNC). She has volunteered at a pamper day at the Thanet hospice, and aims to keep honing her skills so that she can continue to support local people who are living with an incurable illness.
What made you want to become a complementary therapist?
I have always been interested in holistic therapies. I've had my own health problems over the years and I wanted to know how to help myself, so that's how it started. I offer a variety of therapies including massage and reflexology, which is an ancient technique that uses pressure points on the feet to detect imbalances in the body and helps to clear blockages.
How did you become a volunteer for Pilgrims?
I'd just moved to Canterbury and was walking into town, trying to teach myself the routes. I walked past the Canterbury hospice and thought, 'I wonder if they need a complementary therapist?' I expressed an interest and then the Canterbury volunteer centre contacted me and said there were volunteer roles available at Pilgrims Hospices, so I jumped at the opportunity and contacted them straight away. I'm gaining valuable experience and helping to provide a great service to the local community, that's the main thing.
Through volunteering, how do you hope to develop your skills in the future?
I'm currently training as a reiki practitioner to add to my existing skills. This is a healing therapy where you don't use your hands, but you do touch the whole body in a set pattern and channel natural energy into it in a very specific way. I'd love to have my own practice eventually. I have a Facebook page because it's something I really want to build into a profession.
---
Inspired to become a Pilgrims' volunteer?
Visit pilgrimshospices.org/volunteer and look out for more stories and information throughout Volunteers' Week!
Tell us your volunteer story on social media by using the hashtags #PilgrimsLife and #VolunteerVoices.
---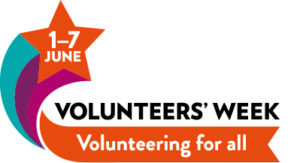 Volunteers' Week

is a chance to say thank you for the fantastic contribution millions of volunteers make across the UK. It takes place 1-7 June every year and is an opportunity to celebrate volunteering in all its diversity.
---

We're accredited by REVAMP, a quality mark for Volunteer Involving Organisations developed by Stronger Kent Communities, a leading provider of support for the voluntary sector in Kent.
---