15th July 2020
Sarah and 'Tony's Team' think on their feet for Pilgrims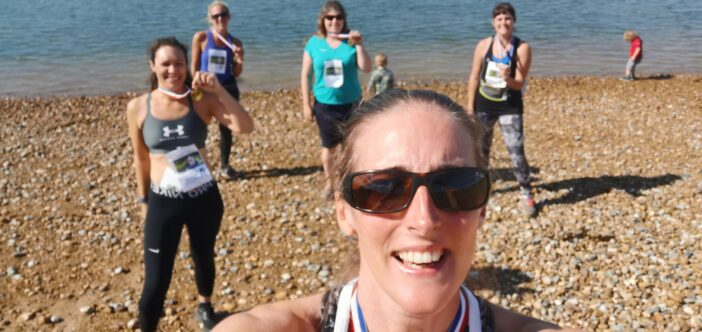 "It's been one year since we said goodbye to Tony, my stepfather, to lung cancer. I cannot tell you how much the resource and support of Pilgrims Hospices, Canterbury meant to us, and Tony, during 2019. The hospice was absolutely invaluable and nurses, doctors and staff were there for us through the toughest time."
On Sunday 12 July 2020, Sarah should have been stood at the start line of the Herne Bay 10k; a local running event organised and hosted by @InvictaEastKentAC. The decision to run in the Herne Bay 10k as part of #TeamPilgrims was a straight forward one for Sarah, she said: "I chose to run the Herne Bay 10k this year as it encompasses the place Tony lived and loved with my mum during his final years. We had so many happy memories at the Hampton Park and at the pier crabbing; it just felt right to join."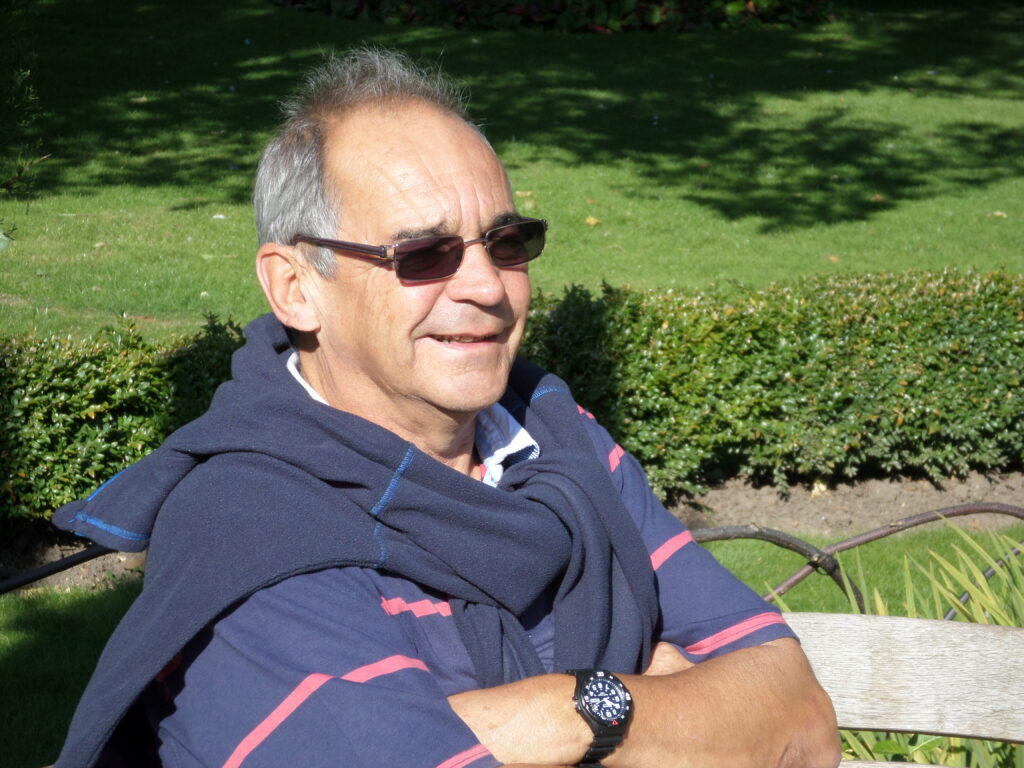 Unfortunately, like many events across the country, due to COVID-19 the local running event was cancelled for the safety of the participants, volunteers and the local community. Sarah didn't let this stop her though. Along with 'Tony's Team', a group of friends who fundraise together for Pilgrims in memory of Tony, they ran their very own Herne Bay 10k; same route, same day, same purpose! They even received well-deserved medals and certificates when they crossed the finish line
We were determined to not let COVID-19 affect our important fundraising event.

Sarah
When asked why they chose to do their own Herne Bay 10k Sarah said: "To go through losing someone during a pandemic is unthinkable. Pilgrims Hospices need our support now more than ever. They have lost income from many fundraising events and their shops and yet, they will still be helping countless families through their darkest hours. In the August of 2019, we set up 'Tony's Team' and challenged ourselves to cycle 25-miles at Divas on Wheels. We were overwhelmed to raise £747 in memory of Tony for Pilgrims Hospices. We are aiming to raise £500 this year, but would love to round off the total amount raised for Pilgrims, from both events, to £1,500 if we can!"
'Tony's Team' have not only reached their target, but have smashed it! Generous friends and family have come out in full force to support them, and have helped them raise £914 for their Herne Bay 10k. This means that their total raised for Pilgrims Hospices is £1,661!
It is thanks to people like Sarah, and 'Tony's Team', that we are able to care for over 2,500 patients each year, whether this is in one of our three inpatient units in Ashford, Canterbury and Margate, or in patient's own homes. The money raised by 'Tony's Team' could cover the cost of our community care teams at one of our sites for just over 24 hours
Sarah, and 'Tony's Team', are fundraising for Pilgrims to ensure that future families can receive the dedicated care and support that theirs did at such a difficult time. Of their fundraising Sarah said: "We were determined to not let COVID-19 affect our important fundraising event. We had family and friends supporting along the route to cheer us along! This is such an important cause. We are thrilled to have still managed to raise awareness and important funds for Pilgrims Hospices during this time. We are lucky to have Pilgrims Hospices in east Kent and together, we can keep it supporting other families in need."
---
This year alone, Pilgrims Hospices has to raise £11 million through voluntary donations in order to run our full range of services. Sponsorship raised through events like these helps us to continue caring for local people at the end of their lives.