16th October 2020
Pilgrims Hospices preview students artwork as part of HeArt of the City – Canterbury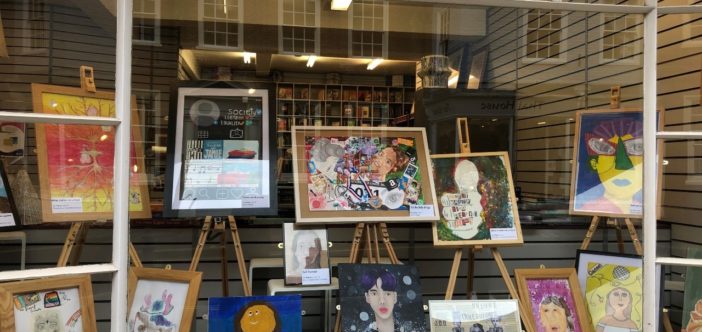 Canterbury Festival has joined forces with community groups, charities, schools, colleges, universities and artists to create a city-wide art exhibition during this year's Festival. Taking place from 17 – 31 October, the HeArt of the City Arts Trail will celebrate creativity and highlight the important role it plays in health and wellbeing. Many of this year's artworks were created as part of lockdown projects led by Kent organisations – connecting the community when it was at its most isolated.
The Festival is thrilled to be working with so many local organisations and artists including Pilgrims Hospices, Catching Lives, L'Arche, Future Foundry, Canterbury College and many more.
Over two weeks visit the King's Mile Community Photo Exhibition and vote for your favourite image of Abstract Canterbury. Explore artworks created by Catching Lives including their lockdown Art & Wellbeing Box Project and Schools' Competition.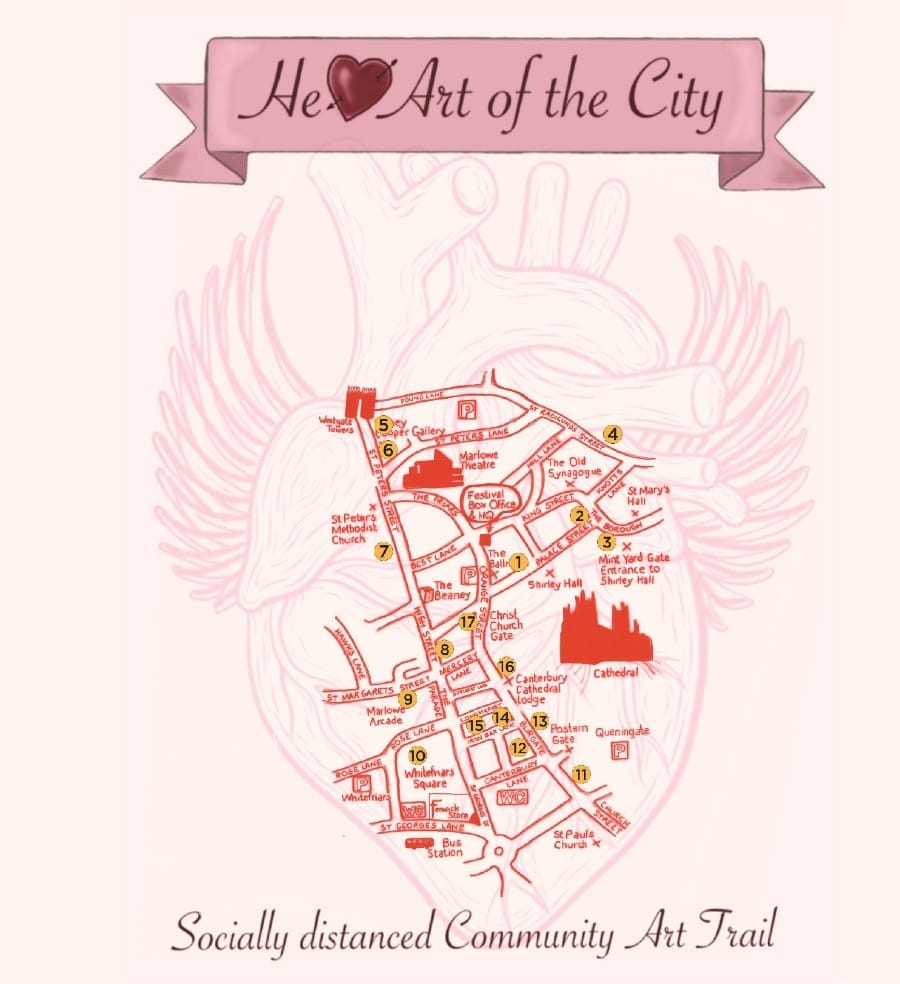 Pilgrims Hospices preview work created by local school children that will feature as part of What Makes You Unique? – a project that encourages young people to express their individuality. The digital screens at Whitefriars will display poems by the shortlisted poets of this year's Canterbury Festival Under 18s Poetry Competition.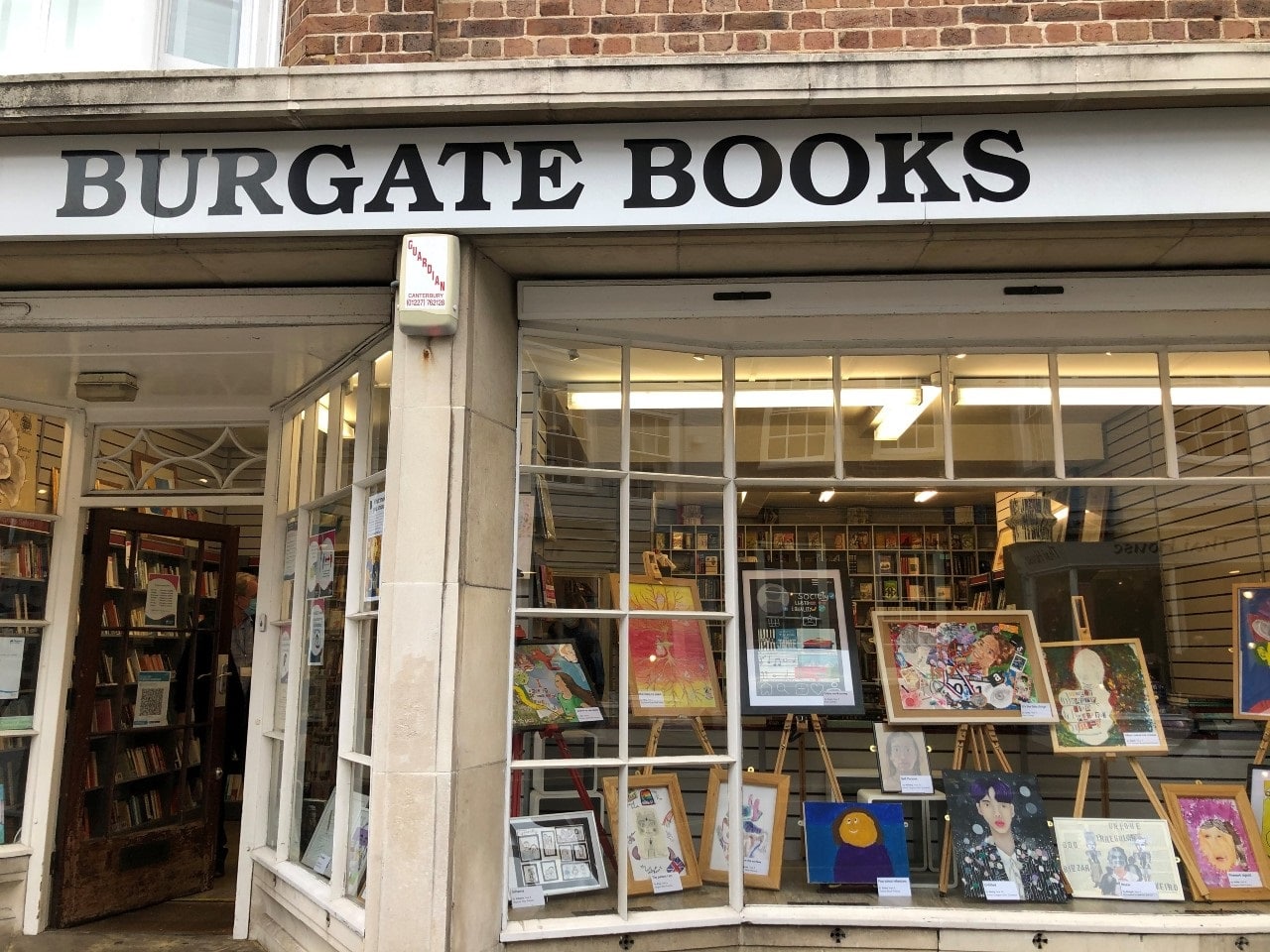 L'Arche Kent will be exhibiting the work of clients celebrating the positive power of creativity. Bounce Vintage on St Peter's Street celebrates Future Foundry's waste-free fashion project Nothing to Waste (in a Pandemic) – innovative fashion concepts created by a plethora of artists from salvaged clothing.
Canterbury School of Visual Arts at Canterbury College responds to the theme of Canterbury in an exhibition at 15-16 Guildhall Street, exploring the history and culture of the City. Animate Arts exhibit a floral piece made by children during lockdown as part of the Art Builder project and featured in a virtual reality film.
HMV will be home to Filling the void, a collaboration between youth projects Neon After School Club, Motion Alpha Dance Company, Spires Academy and Kent based digital arts company Cybersaur Arts. Animate Arts will also exhibit a floral piece made by children during lockdown as part of the Art Builder project and featured in a virtual reality film.
The programme widens with artists from across Kent exhibiting with Ceramic Art Dover, the Umbrella Centre, Espressions, Hersden Community Centre, Folkestone Museum, and the Dover SmArt Project participating with exhibitions in windows in Burgate, Longmarket and the High Street.
Pick up a map outside of the Canterbury Festival office or download it from their website to start exploring the HeArt of the City Arts Trail. All artworks are exhibited in window spaces and will be available to view during daylight hours from 17 – 31 October. You can also share photos of your favourite artworks on Facebook, Instagram and Twitter by tagging #HeArtCanterbury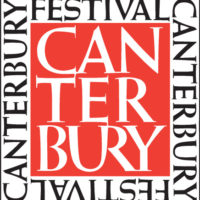 Canterbury Festival would like to thank the generosity of participating artists, organisations, estate agents and landlords for making the HeArt of the City Arts Trail possible.
For more information visit canterburyfestival.co.uk or call the Festival office on 01227 457568.
---
Pilgrims Hospices cares for more than 2,500 local people each year, free of charge, during the most challenging time in their lives. They offer care and support in people's own homes, in the community and in their inpatient units as well as running a 24-hour advice line.