4th July 2023
Great cause brings art community and supporters together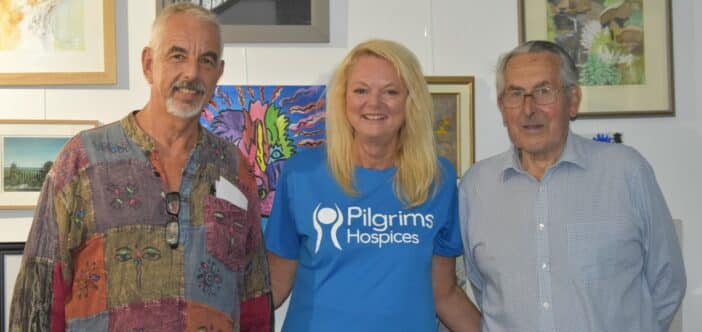 On Saturday 1st July, Pilgrims Hospices, held the 100 Pieces of Art, charity auction.  Early indications, show the event will raise an incredible £8,000 for local hospice care.  Held at the Anthony Giles Studio in Margate, visitors, artists and those who had donated, came together, to experience the excitement of a charity auction.
Karen Kenward, Pilgrims Community Fundraising Manager said: "It has been very exciting to collaborate with Anthony Giles; his studio was a perfect venue and location to showcase the wonderful pieces of artwork so generously donated.
"Visitors came to view the collection throughout the week prior to the auction, which started at 1pm on Saturday. Auctioneer, James Linington, from The Canterbury Auction Galleries; whose presence brought wonderful charm, humour to the day, and delight when bringing down the gavel marking the end of bidding on an item, and congratulating the winning bidders. The sense of accomplishment for the successful bidders was often shared and celebrated by the audience."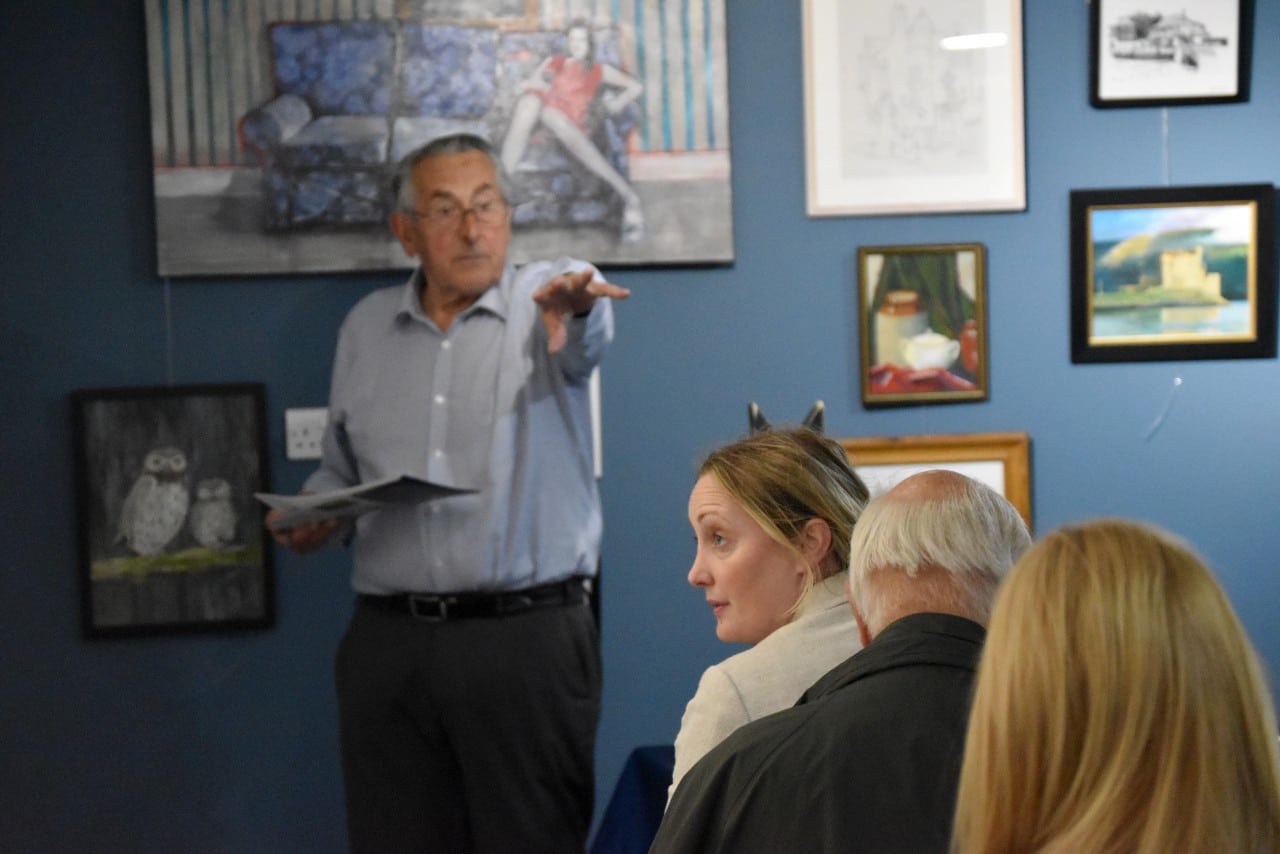 The auction included a diverse range of artwork and collectables donated by local, and some more prominent artists.  The afternoon brought some exciting moments, with the room filled by applause as the successful bidder was announced.  Bidders engaged in friendly competition, signalling their interest in an item and outbidding one another.
Karen added: "People not only had the opportunity to add exceptional artwork to their collections, but also contributed to the important work of Pilgrims Hospices.
"I would like to thank Anthony Giles and James Linington for their support throughout, it has been a fantastic way to raise funds for Pilgrims. The event was made special by the support of many Pilgrims volunteers, the Copy Shop printers, and most importantly, everyone who submitted art or generously made a bid.
"Overall, the combination of lively bidding, the sound of auctioneer's gavel, and the announcement of the winning bids created a thrilling atmosphere, that contributed to the excitement and enjoyment of the auction.
"Thank you once again, we hope those who made a purchase, enjoy their art as much as we did in receiving it, and displaying it."
---
Each year Pilgrims Hospices give care and comfort to thousands of people in east Kent who are coming to terms with an illness that sadly cannot be cured.  The charity support patients to live life as well as possible until the very end, free from pain and distress.