19th February 2019
Stour Chambers charity quiz night raises thousands for hospice care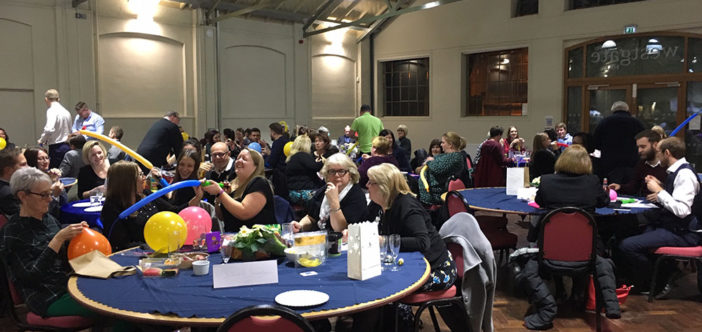 Stour Chambers' annual charity quiz night held last month raised an impressive £4,573.10 in aid of Pilgrims Hospices.  The event receives amazing support from local businesses, and this year was no different with over 140 quizzers in attendance.  The combined ticket sales, raffle, auction and donations made on the night, raised this magnificent total, the largest figure that has been raised to date by their annual quiz night.
The quiz was made up of 6 rounds; 'Beer', '2018', 'Bond', 'The letter K', a picture round, 'guess the toy' and a surprise activity round.
Kate Kochnari from Stour Chambers who writes the quiz was inspired by the music video 'Happiness' by Ed Sheeran for the activity round. The round required teams to make an ex-girlfriend or ex-boyfriend with a bag of supplies which included balloons, tape, crepe paper, and marker pens. Teams were given 10 minutes to build their creations and the results, well just have a look. The activity round was judged by the esteemed panel of Marc and Charlie from Stour Chambers and the winning entry was created by team 'The Rolling Stones'.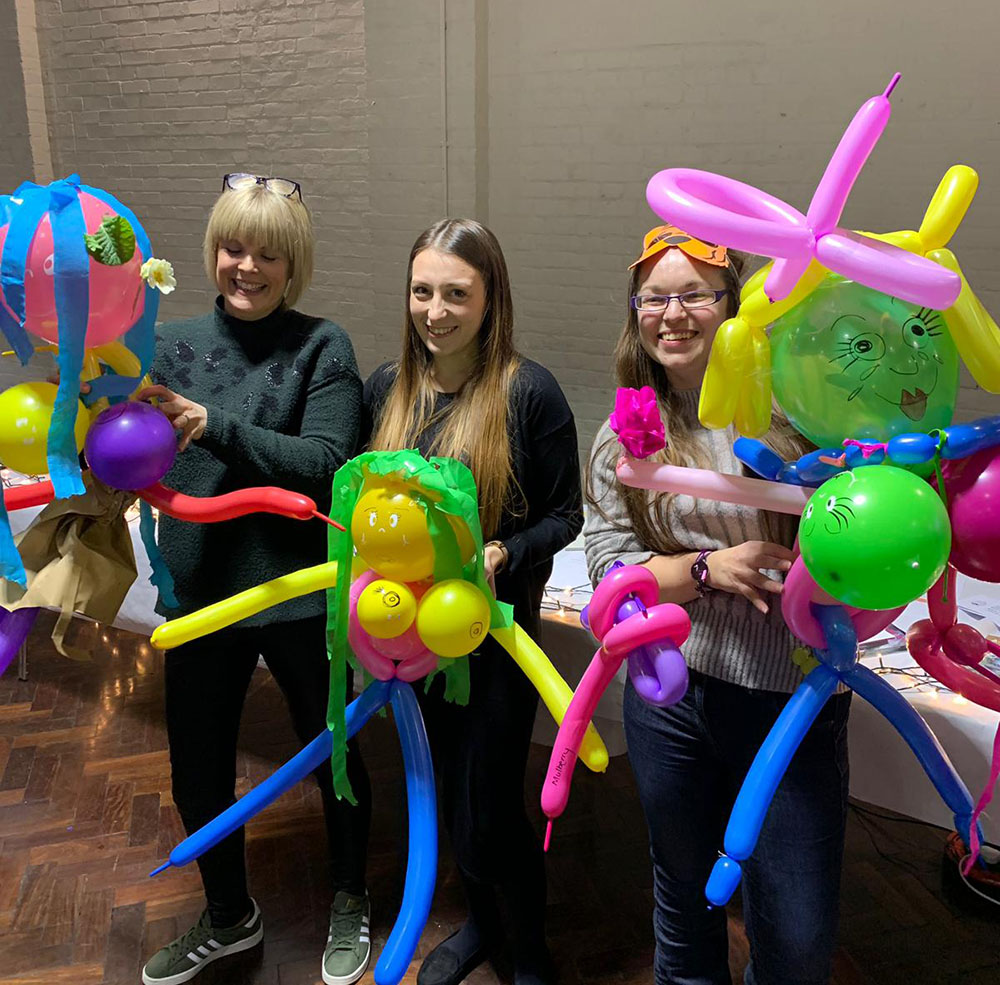 The overall quiz winners were Fairweathers Solicitors who consistently scored high on each round of the quiz.
We would like to thank everyone who attended the evening and those who generously donated to the event.

Kate Kochnari, Stour Chambers
Stour Chambers quiz night receives great support from local businesses' who generously donate to make this special fundraiser such an amazing success. This year they auctioned a Mulberry Purse (courtesy of Mulberry) which raised 2 impressive donations of £600 and £420 with both winners kindly placing the purse back into the auction to raise more money. Greta Boat Tours kindly donated a sailing trip for two people which raised an impressive £300 at auction; Red Key Concepts generously donated a 4 Ball at Littlestone Links Golf Course which raised £200 at auction; Fairweather Solicitors kindly donated an Overnight Big Cat Safari Experience at the Big Cat Sanctuary which raised an impressive £700.
Kate Kochnari said: "Stour Chambers would like to thank everyone who attended the evening and those who generously donated to the event."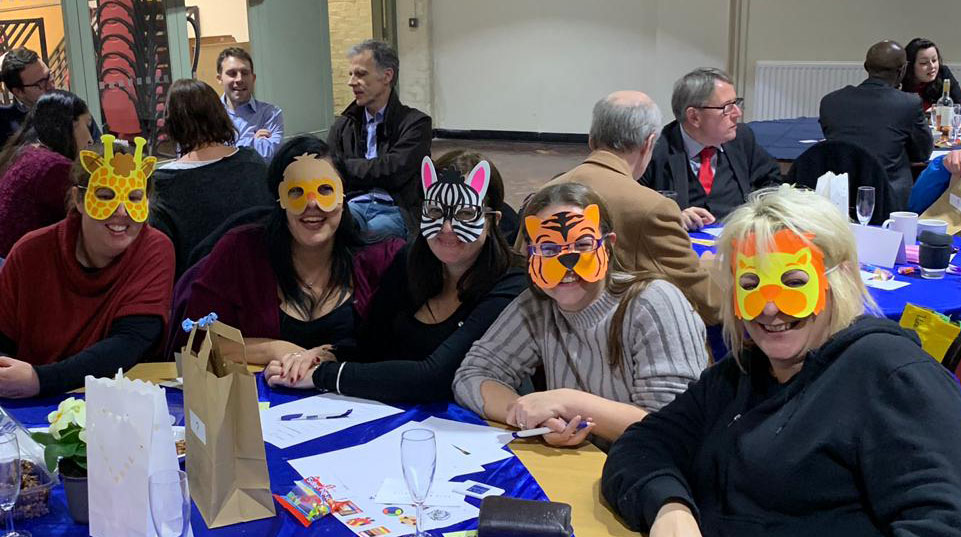 Lydia Todd, Community Fundraising Officer said: "It's been great to get to know Kate over the years with their annual quiz night and it's amazing to see the event grow and hear the wonderful feedback they receive from supporters of the event. I really enjoyed meeting the Stour Chambers team and helping with the setting up at the venue. The support we receive from them is invaluable and we can't thank everyone who attended enough."
If you would like to raise funds and support hospice care, please contact Pilgrims Hospices fundraising teams at fundraising@pilgrimshospices for friendly helpful advice on how to run your own event.
---
This year alone, Pilgrims Hospices has to raise £11 million through voluntary donations in order to run their full range of services. Sponsorship raised through events like these helps them to continue caring for local people at the end of their lives.