22nd June 2020
Good luck from everyone at Pilgrims!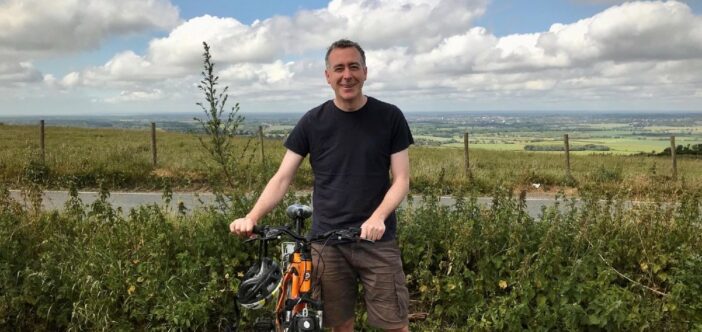 The team at Clague Architects in Canterbury have been clocking up the miles in aid of Pilgrims Hospices. 15 members of the team have pledged to complete a total of 140 miles by cycling, walking or through other creative means.
Chris Sherlock-Scougall, Associate Architect, started off the challenge by connecting Dymchurch and Folkestone. Getting creative, Chris ditched the traditional methods and instead donned his roller blades completing laps around his garden. He successfully covered the 10 miles he needed to pass the virtual baton over to Cheryl Warwick and Stuart Bonnage who completed the next leg to Marine Parade Dover using a more conventional manner, their bikes!
Cheryl Warwick, Architectural Technologist said: "Pilgrims is a charity close to many people's hearts and now more than ever we need to show our support.
"This was a perfect challenge to reboot our support for Pilgrims as well as bringing the team together."
The team are aiming to finish the relay mid July at their offices based in Burgate, Canterbury.
Good luck from everyone at Pilgrims!
We are so grateful to have businesses like Clague as part of our community.

Leila, Pilgrims
Colleagues at Clague have long been supporting Pilgrims, entering teams into various events including the annual Pilgrims Cycle Challenge which sees over 1,000 cyclists take on various routes across east Kent. In 2019, a group of staff took on the London Revolution Cycle challenge raising over £500.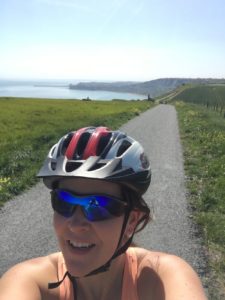 Leila Ilkhan, Canterbury Community Fundraising Manager thanks the team at Clague for their wonderful support saying: "With the unexpected challenges we have been faced with over the last few months, we are so grateful to have businesses like Clague as part of our community. As a team, Clague is making a big difference to the lives of patients and their families living with an incurable illness. Their support is so very much appreciated by everyone at Pilgrims."
Clague have set up an online giving page. If you would like to support their challenge you can do so here.
There are so many ways that you can continue to support Pilgrims. Click here for some virtual fundraising ideas.
If you would like to take on a challenge in support of Pilgrims we would love to hear from you. Please contact our fundraising team here.
We need you more than ever; our local community means everything to us.
---
This year alone, Pilgrims Hospices has to raise £11 million through voluntary donations in order to run our full range of services. Sponsorship raised through events like these helps us to continue caring for local people at the end of their lives.