14th September 2018
Pilgrims nurses described as 'angels on earth'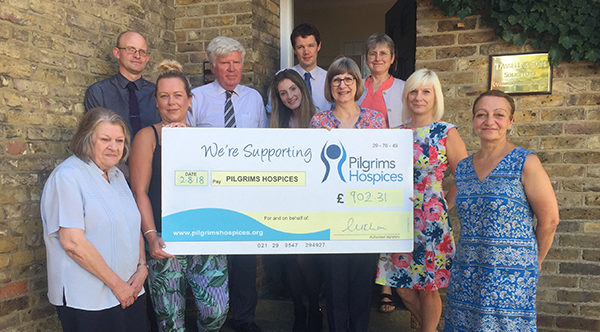 Faversham-based law firm Tassells Solicitors continue to remember their much-loved friend and colleague, Candy Hogben, with an annual family fun day in aid of Pilgrims Hospices.
---
This year's event, held at The Vaults Cask and Kitchen in Faversham, raised a fantastic £954.61, for local hospice care. Each year the team receive lots of support from Faversham-based businesses, friends and family to make it a success.
Candy passed away in 2014 at Pilgrims Hospice Canterbury. Described as a 'much-loved and respected colleague who was liked by everyone who met her', Candy's colleagues have honoured her memory by fundraising for the charity that supported her and her family whilst she was living with cancer.
Candy's husband, Martin, said: "I can't thank the team at Pilgrims Hospices enough for everything they did to make Candy's last few days bearable for her and our family."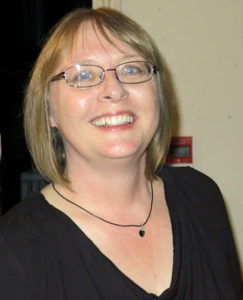 Since 2015 the team has raised an incredible £4,239.14 for local hospice care in east Kent. Their support enables Pilgrims to deliver specialist care and support for the next family who need us.
Practice Manager, Gemma Stebbeds, said: "I experienced first-hand what an incredible place Pilgrims Hospices is. I am in awe of the incredible care the team give patients and can only describe the care team as 'angels on earth.'
Community Fundraising Manager, Leila Ilkhan, went along to meet the Tassells team and said: "We are delighted to receive this wonderful support from the team at Tassells Solicitors year after year. It is clear that Candy was a much-loved friend, colleague, wife and mother and it is lovely to see vital funds are raised in her memory."
Gemma added: "We will continue to raise money for Pilgrims Hospices because everyone should be given the chance to receive the incredible care and support Candy received when they need it."
If you and your colleagues would like to find out more about how you can support Pilgrims Hospices and raise vital funds for local hospice care then our fundraising team would love to hear from you.
Visit pilgrimshospices.org/fundraise to find out more and get in touch with your local fundraising team.
---
Each year Pilgrims supports hundreds of local people coping with a life limiting illness and their families. The charity offers a range of services: from end of life care given on its wards, to its Wellbeing and Social Programme supporting people after they are diagnosed to live well and stay independent.