11th October 2023
Nathan George goes the distance for Pilgrims Hospices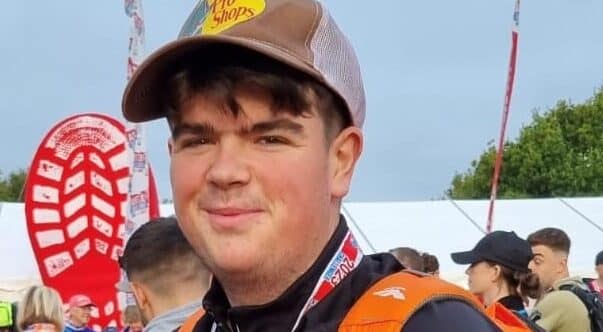 Nathan George (20) from High Halden took on a remarkable challenge, and successfully completed the South Coast 100K Ultra Challenge on Saturday 2nd September. Nathan was inspired to do something incredible for charity after some of his friends and family had been cared for by his local Pilgrims Hospice. He wanted to say thank you by giving back to the much-loved local charity. Through the support of his workplace, family and friends, Nathan raised a fantastic £2,747!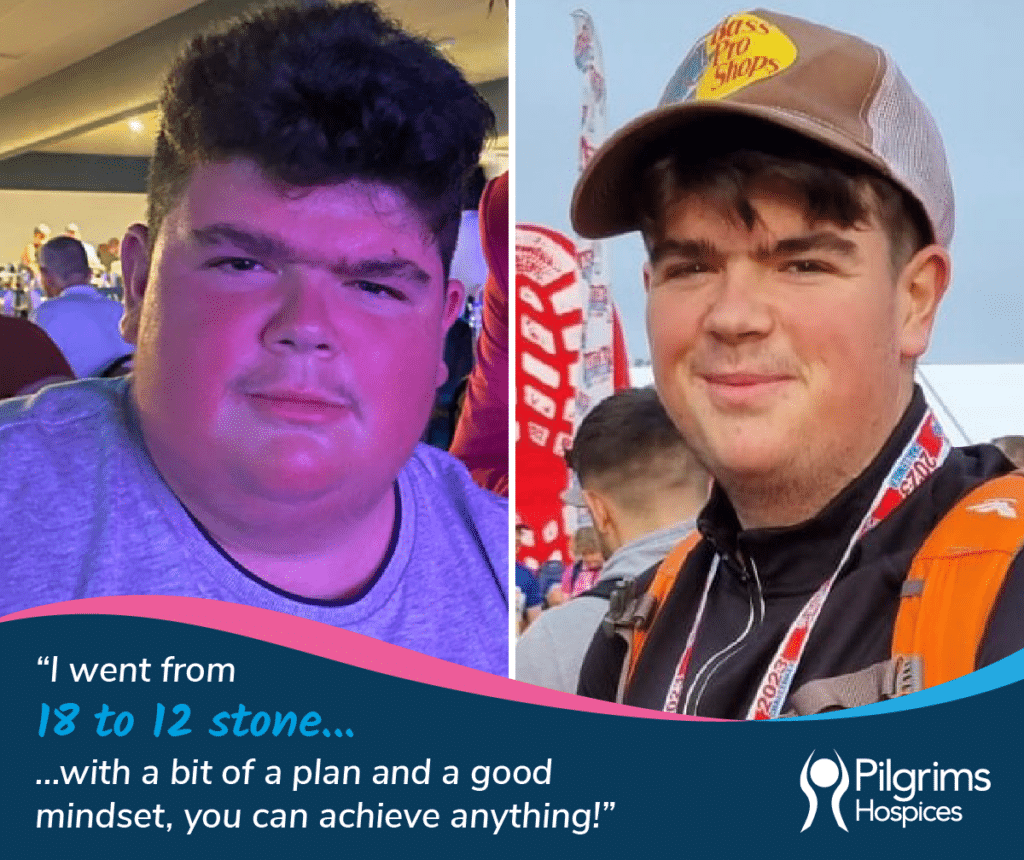 Nathan explained that Pilgrims is very close to his heart, he said: "I chose to support Pilgrims because of the outstanding work they do in my local community. I know people who have been in their care, and I recognise they are getting the best care possible. I know a few workers from the hospice, and they are some of the kindest, most thoughtful and greatly skilled people, and so personally everything aligned."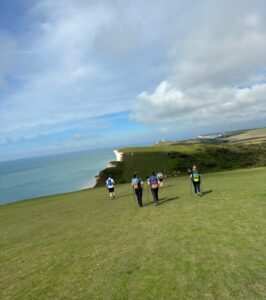 Not only has Nathan successfully completed his Ultra Challenge, he has also achieved a huge personal milestone. Nathan explained: "For the past two years I have been on a fitness journey, I'm now more healthy, and have achieved a massive weight loss, going from 18.03 to 12.10 stones. I wanted to end this chapter of my life with an extreme challenge, and an ultra-marathon sounded like a great idea. I would be able to see what I'm truly capable of physically and mentally, whilst also raising money towards an important charity".
Nathan wants to inspire others to set themselves their own challenge, he explained: "I never believed I was capable of achieving anything like that. Now after giving it a go for a year, I can say from experience, that with a little bit of a plan and a good mindset, you can achieve anything."
He went on to share his fundraising tips and tricks, and said that he created a JustGiving page online, and posted some sponsorship forms on the walls of his workplace, the Garden Restaurant. He said: "People were intrigued, asked me how the training was going, and how they could get involved in sponsoring me.  By sharing and talking about my challenge, the community grew and grew, and continued throughout the year.
I chose to support Pilgrims because of the outstanding work they do in my local community

Nathan
"Then, at 8:00am on Saturday 2nd September, I took my first step of the marathon, with the good luck wishes of everyone ringing in my ears. The challenge was without a doubt the hardest task I'd ever attempted, but knowing how many people I had backing me and the great cause, this carried me through the challenge.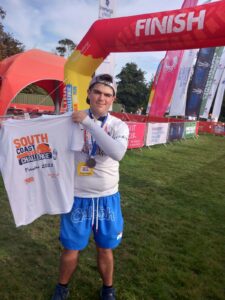 "At 4:30pm on Sunday 3rd September, I limped over the finishing line. I had completed everything I'd set out to do nine months earlier. In the end, I raised £2,747 through the generosity of my family, friends and the lovely customers from my workplace.
"This journey has been my life over the past year, and I am overwhelmed by the community. We've raised a staggering amount of money and I am so proud of what WE have done. I would like to end on a special thanks to my Mum, Dad, Brother, Nan, Auntie, the customers and staff of the Garden Restaurant, and my best mates Olly and Josh. They all went above and beyond to aid me in this journey, and none of this would have been possible without them."
Nathan hopes to inspire others to step up and do something amazing for Pilgrims Hospices, and believes that everyone can do anything they put their mind to.
Feeling inspired by Nathan's story, and ready to go the distance for Pilgrims Hospices? You can sign up to your own Ultra Challenge, and choose from the Isle of Wight, Jurassic Coast or Thames Path challenge, as well as many more! Ultra-Challenge is famous for laying on the best support and hospitality, enabling you to confidently tackle your challenge with the best chance of success.
If you'd like to find out more about the Ultra Challenges or register to take part, please contact: sophie.howland@pilgrimshospices.org or sign up today: Events and Challenges
---
Each year, Pilgrims Hospices give care and comfort to thousands of people in east Kent coming to terms with an illness that sadly cannot be cured. The charity supports patients to live life as well as possible until the very end, free from pain and distress. Care is provided from three hospice sites in Ashford, Canterbury and Thanet, as well as in patients

' 

own homes. To offer these services to patients and their families, the charity must raise £11 million each year from the generous local community.