19th June 2023
Gemma shares memories that she'll keep forever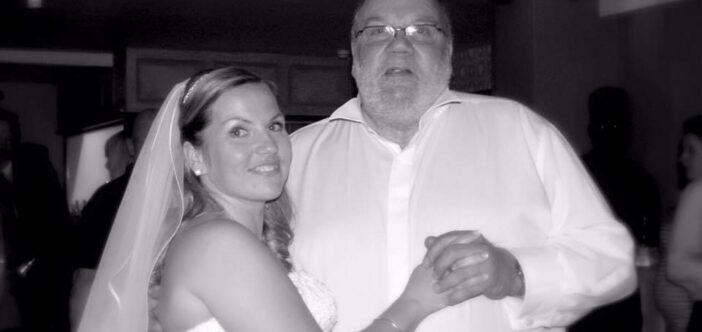 Gemma tells us about her dad, Alan, and the memories of his last weeks that she'll keep forever. 
My dad, Alan Stockley was a quiet gentle giant of a man who kept himself to himself, not one to complain even though he has been in pain for as long as I can remember. A kind and caring dad, grandad, brother and friend always willing to help anyone he could.
Dad suddenly started to become more poorly than usual at the beginning of September 2022, after two weeks in and out of hospital he was finally admitted to Deal ward after being given his cancer diagnosis, he spent the next 4 weeks there. Dad was eventually moved to Pilgrims Hospice Thanet on 25th October.
At first Dad was very apprehensive about being in the hospice, but as time went on, he felt more relaxed, ordering his meals, and making sure he had some jelly and ice cream for pudding. He enjoyed a good old chat and a laugh with all the nurses and doctors who cared for him.
Many patients came and went, Dad would speak to people one day, and a day or so later their bed would be empty. We all knew what this meant. This is what happens in the hospice but it's still hard to see.
The experience of the hospice was sad yet refreshing, knowing that Dad had the best care in the final moments of his life.

Gemma
Family and friends would come to visit, and as Dad was in the hospice for 5 weeks and 1 day the staff were used to seeing the regulars. Swapping at regular intervals we made the most of the time we had been given. Dad even struck up a good friendship with another long term patient in the next bed, swapping Foxes glacier mints, reading each other's newspapers, and watching the World Cup together.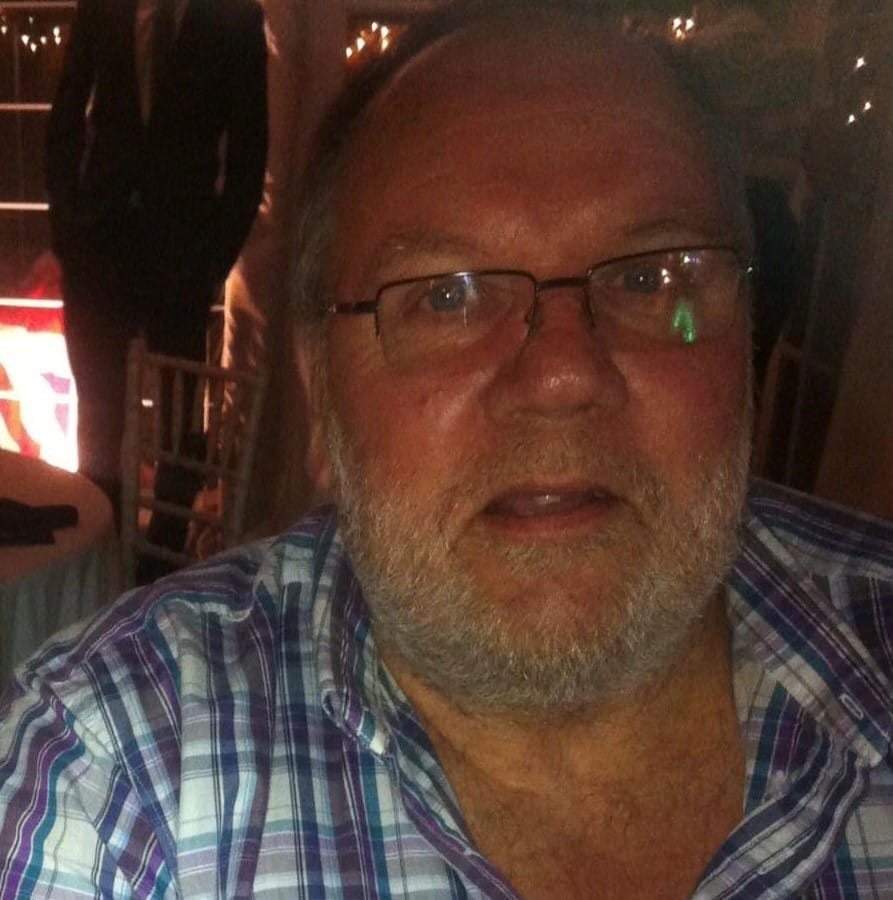 Dad always had a cheeky sense of humour; one evening the man in the bed next to him did not have any visitors, so he asked him if he wanted some? His fellow patient replied: "Of course I would", so we pulled up two extra chairs. Now my Dad knew that we were only allowed two to a bedside! Shortly after a nurse came in to do her checks as she normally would, she took a few steps into the ward and then turned round quickly, "Erm what are we doing here??" Dad quick as a flash said: "Nothing to do with me they are his visitors!" With that Dad chuckled like a little school boy, with the nurse telling him he was cheeky! Memories like this will keep with us forever knowing that right till the very end my Dad could still laugh and joke.
The experience of the hospice was sad yet refreshing, knowing that Dad had the best care in the final moments of his life. The staff made me feel welcome every day when I visited after work at the same time each evening; the volunteers made me a cuppa, and also asking if I was ok. The nurses were always on hand to ask anything, and always answered any questions I had, also making sure they told me things that Dad wasn't too sure on or didn't understand. The hospice doctors and care team were also very supportive and forthcoming with factual information, they gave me and Dad so much support with trying to get him home, but unfortunately this never happened, and he spent his last days in the hospice.
The dedication and support of the staff meant so much to us all, for this we will always be truly grateful.
---
Each year Pilgrims Hospices give care and comfort to thousands of people in east Kent who are coming to terms with an illness that sadly cannot be cured.  The charity support patients to live life as well as possible until the very end, free from pain and distress.