17th August 2023
Pilgrims Hospices Lottery community ties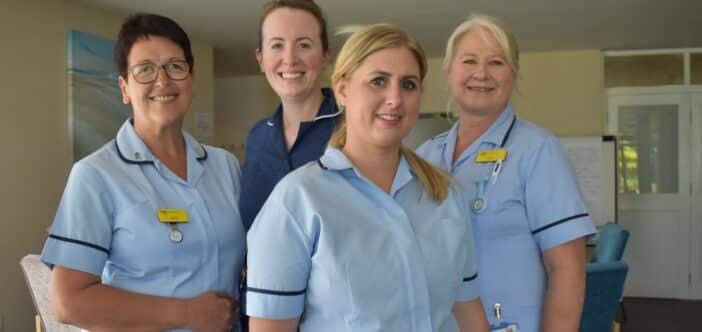 Here in the world of Pilgrims Hospices Lottery we pride ourselves on the strong connections and amazing relationships we have with our local communities in the Ashford, Canterbury and Thanet areas.
We have been meeting up with many of our wonderful members for an amazing 27 years, in fact since Pilgrims Hospices Lottery began in the April of 1996.
We have seen our members' families grow up to have families of their own. When they have moved we have too, moving their collection onto the relevant Collector in their new area. Winning cheques have been hand delivered to many with messages of thanks, perfect timing, happy purchases, travel arrangements made and kind donations given.
Lottery Collectors and members have been sadly lost along the way but those strong ties remain, family and friends picking up the reigns and taking over membership entries and collections.
New relationships and connections continue to be made with over 2800 new or additional entries into our weekly draw plus hundreds of you buying superdraw tickets, scratch cards, wedding favours and gift vouchers. This last year alone; we have raised over £1.2 million, have sent out more than 5,500 winners cheques and made over 50 thousandaires!
When you see the difference the compassionate care makes to Pilgrims Hospices patients and their families it's easy to see what drives us.
We are and will remain truly grateful and humbled by the tremendous generosity shown in support of the incredible compassionate care provided by our teams both in the  community, in people's homes and in our hospices. Thank you, we really couldn't do it without you. Together we really do make a difference.
£25 pays for one full hour of compassionate care by specialist nurse so you really do and can make a difference; help us continue to provide care and comfort to those that need us the most.
If you would like to join and make a difference today please call 01227 379741,  or click here to go directly to our website page. Still only £1 per entry per week and you could win up to £20,000!
P.S Our Christmas Gift Vouchers are available now and our Christmas Superdraw tickets will be landing on doormats soon.
With Warmest Wishes from
Shiralee and your Lottery team.
---
Each year Pilgrims Hospices give care and comfort to thousands of people in east Kent who are coming to terms with an illness that sadly cannot be cured.  The charity support patients to live life as well as possible until the very end, free from pain and distress.