29th July 2020
Head shave raises over £1,200 for Pilgrims Hospices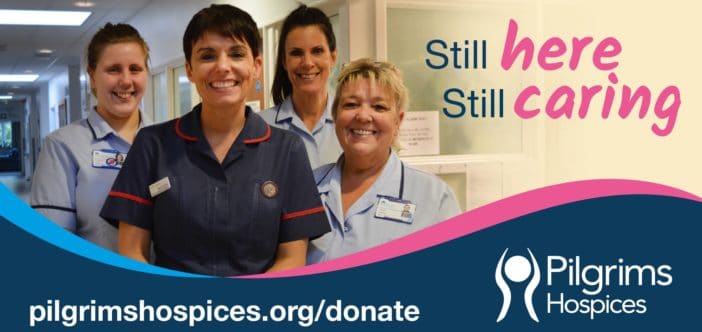 Beth Johnson from Margate has supported Pilgrims Hospices with a challenging head shave to help raise vital funds to support end of life care.
Beth said; "The hospices do such amazing work and took great care of my dad in his final weeks. Over the years I have done a few things to raise money in my dad's memory, with many events being cancelled and my hair growing out of control, I chose to use my first post lockdown hair cut to raise some much needed funds for the Pilgrims Hospices.
"I decided I would have my hair shaved off to try to raise £500. When I told family, friends and colleagues what I was doing the donations came flooding in and my £500 target was met with in just 48hrs! I was totally amazed by the support. By the time the big day arrived I had more than doubled my original target.
"It was a bit of a shock when I looked in the mirror afterwards, however I am so thrilled with how much I have raised."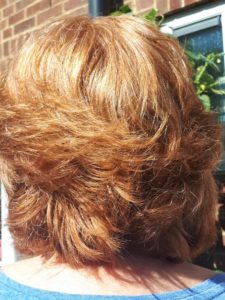 Each year Pilgrims Hospices give care and comfort to over 2,500 people in east Kent coming to terms with an illness that sadly cannot be cured.  The charity supports patient's to live life as well as possible until the very end, free from pain and distress.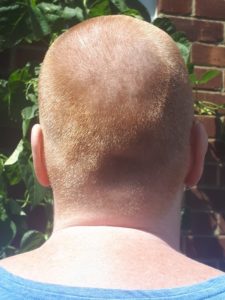 Karen Kenward, Community Fundraising Manager said; "Our local community really are our bread and butter, without them we would not be able to provide the services we do.
"Beth is a real breath of fresh air and has raised an incredible sum of money to help support our care. By supporting our charity it enables us to be able to continue to provide daily palliative care throughout east Kent to the next person that needs us.
"£25 would pay for one hour of specialist nursing care in one of our inpatient units. Beth and her amazing supporters have helped provide just over 49 hours of care for the next person that needs us.
"Thank you to each and everyone of you that made a donation to make this possible, and most of all thank you Beth for taking on this brave challenge."
The hospices do such amazing work and took great care of my dad in his final weeks.

Beth
Care is provided from three hospice sites in Thanet, Canterbury and Ashford as well as in patients' own homes.  To offer these services to patients and their families the charity must raise £11 million each year from the generous local community.
If you would like to take on a challenge in support of our charity, please contact: Karen Kenward on 01843 233934 on email: karen.kenward@pilgrimshospices.org  or look at our new virtual site for ideas: www.pilgrimshospices.org/event/stayhomehospicehero/
We need you more than ever.