16th February 2021
Artwork Catman, 'Superhumans', to be auctioned in aid of Pilgrims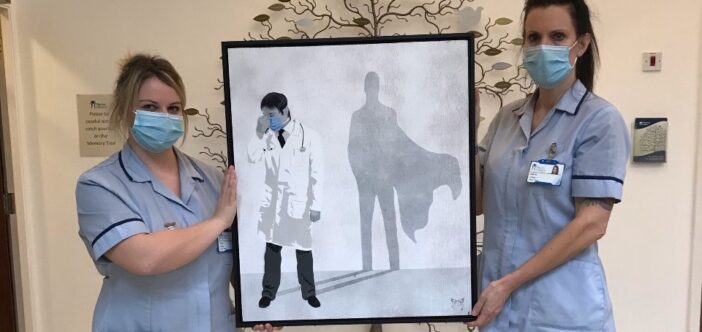 You may have seen earlier in the year a striking image pop up in Whitstable dedicated to frontline workers. Spray painted by anonymous street artist Catman who is local to Whitstable, the image titled, 'Superhumans' has been admired by passers-by as our community continue to pay tribute to those responding to COVID- 19. Catman has gifted a one off original copy of this touching image in order to raise vital funds for local hospice care in east Kent.
Paying homage to key workers across the UK in response to the Covid-19 pandemic, Catman created the inspiring image on the side of the Pilgrims Whitstable general store. Catman said: "While the town was in isolation, I painted this in dedication to all the superhuman frontline staff out there working tirelessly to keep us and our loved ones safe and well."
We are delighted by this generous gift, and we are incredibly thankful

Leila – Pilgrims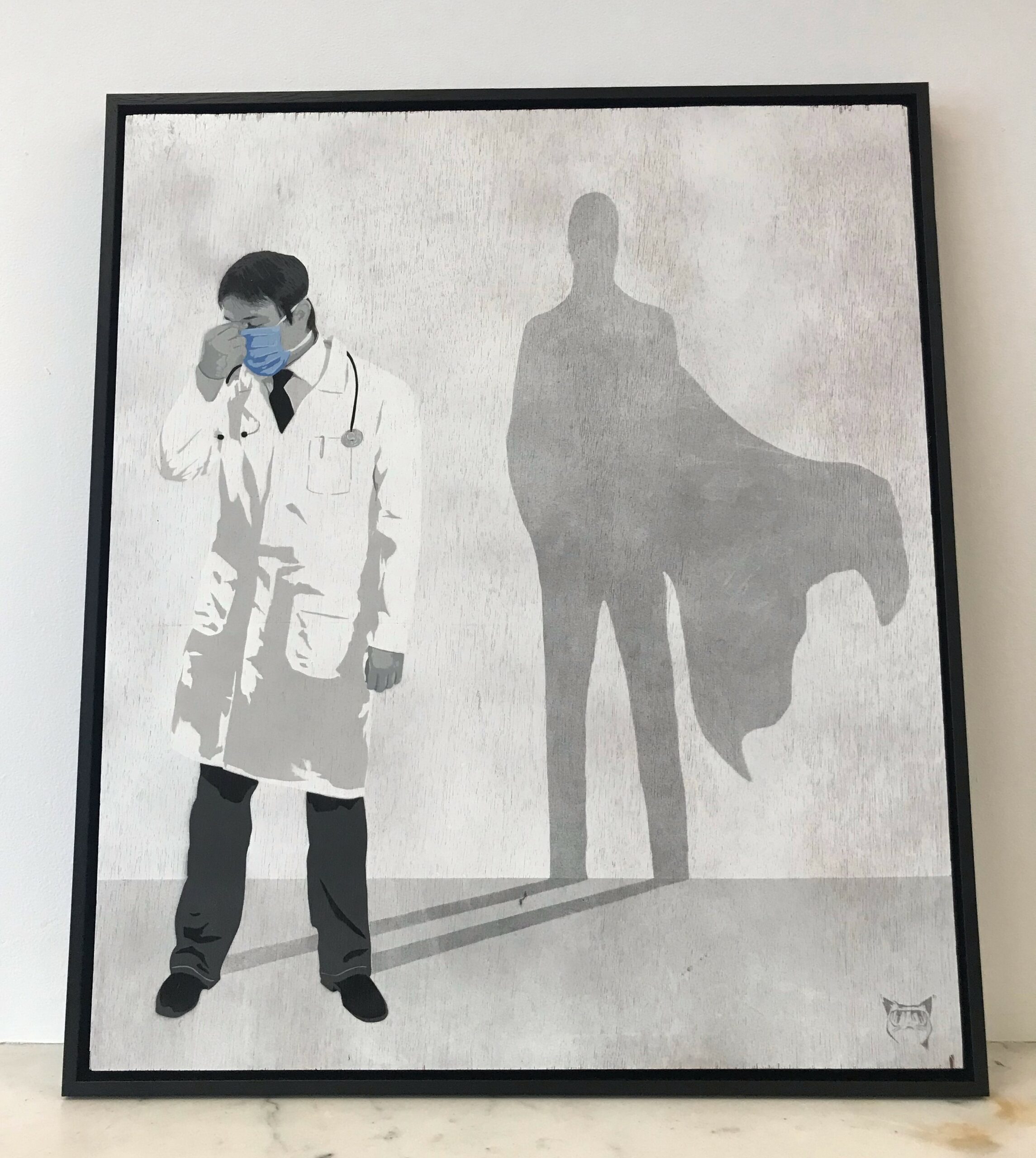 As we find ourselves in another national lockdown the incredible front line workers at Pilgrims and across the NHS are still here; still caring for patients living with an incurable illness and their families in east Kent.
The charity is honoured to be in receipt of a piece of Catman's artwork, Canterbury Community Fundraising Manager Leila Ilkhan said: "We are delighted by this generous gift and to have the opportunity to raise vital funds from such a touching piece of artwork. Without the vital support of our community we would not be able to carry on with our work to ensure those who are living with an incurable illness have access to the specialist care and comfort they need. We are incredibly thankful."
The silent auction will go live from Monday 22nd February and those interested in owning this piece of artwork can send in their bid to fundraising@pilgrimshospices.org. Please include your full name, contact address and contact phone number.
Bidding will close on Monday 15th March at midnight. Bids submitted after this date will not be counted. The winning bidder will be contacted on Tuesday 16th March. Please note you have to be 18 years or over to submit a bid. If there is more than one top bid of the same value then the earlier bid will be accepted. For more information please contact leila.ilkhan@pilgrimshospices.org.
Artwork details:
Reserve price of £1,000
Original one off copy titled, 'Superhumans'.
Dimensions: H 28 inches W 24 inches
Material: Plywood
Framed: Black wooden frame (kindly gifted by Lilford Gallery, Canterbury)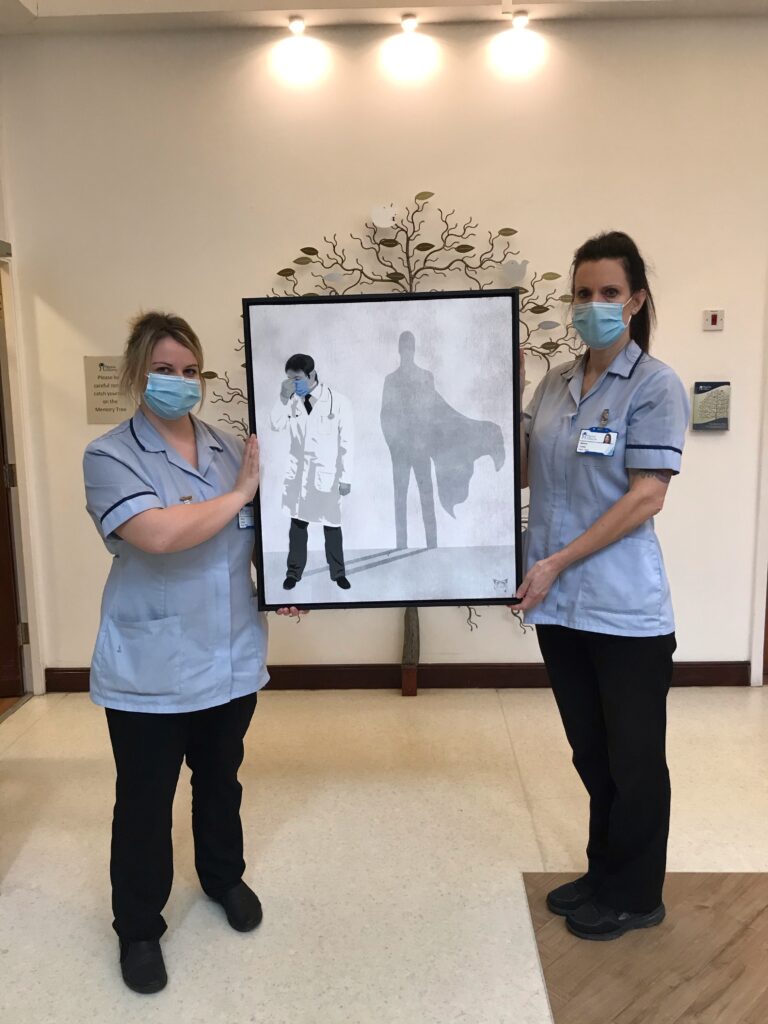 ---
Each year Pilgrims Hospices give care and comfort to over 2,500 people in east Kent who are coming to terms with an illness that sadly cannot be cured.  The charity support patients to live life as well as possible until the very end, free from pain and distress.