6th August 2019
A perfectly pawesome Pilgrims party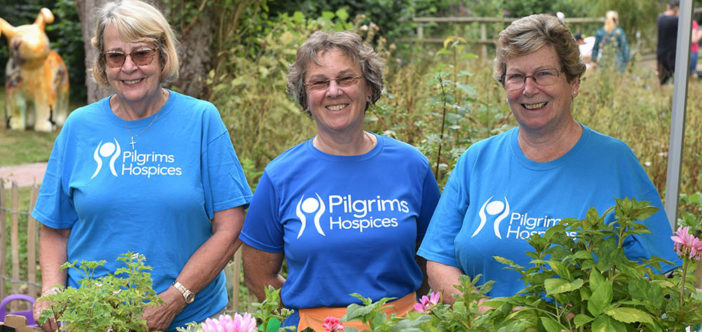 The sun shone, people came, Snowdogs played and a staggering £20,491 was raised at the Pilgrims Hospices Summer Garden Party on Saturday 3 August.
---
Cream teas were a delight, coconuts, bottles of wine and toys created smiles for the winners. There were magicians, entertainers and all sorts of games and activities to take part in. Families sat on picnic blankets in the sun and soaked up the fun atmosphere.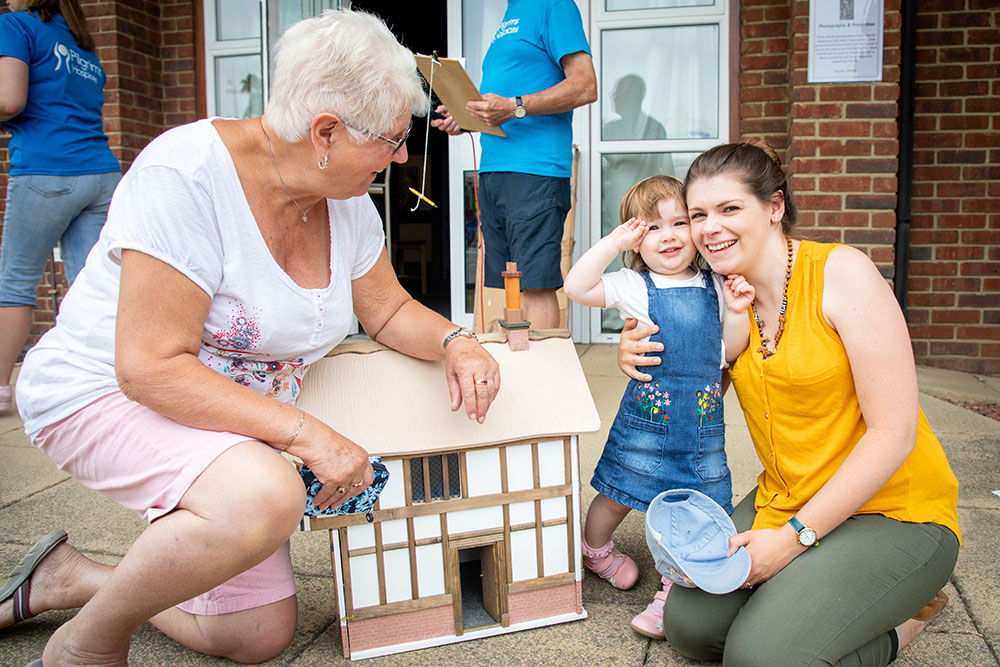 The successful winner of the dolls house auction, Wendy Bishop, said: "The day was a wonderful occasion and lovely to support. Everyone was smiling, especially my granddaughter Livvie when we won the dolls house.
 "My husband died at the hospice last year. The care they offered was everything I hoped it would be both for my husband, my family and friends."
The day was a huge success thanks to more than 1,200 visitors and 100 volunteers who worked tirelessly for weeks if not months preparing things to sell, donating goods or giving their time for free. A special thanks go to:
Stagecoach, Coty, Aldi, magician Geoff Partner, Once Upon a Dream Princess Party, Lloyds Bank, Metro Bank, Southern Gas Network, Brett, Denne's Marquees, Mersham-Le-Hatch Business Village, Alan Maker Electrical Services, Crosskeys, Ashford Picturehouse, Romney Marsh Brewery, Lions Club of Ashford, Wyvern School, HGV Relief Driver Services, Faversham Ices and Vinci. We would also like to say thank you to Geoffrey Osborne Ltd, A-one+ and Highways England for adjusting their programme so the M20 was kept open during our event. And finally thanks to absolutely everyone who came and gave so generously.
Preparations are already underway for A Night to Shine on Friday 20 September. Entries are now open and you can sign up at www.pilgrimshospices.org/shine.
---
Each year Pilgrims supports hundreds of local people coping with a life limiting illness and their families. The charity offers a range of services: from end-of-life care given on its wards, to its Wellbeing Programme supporting people after they are diagnosed to live well and stay independent.