3rd June 2019
Therapy Centre volunteers help hospice patients to live well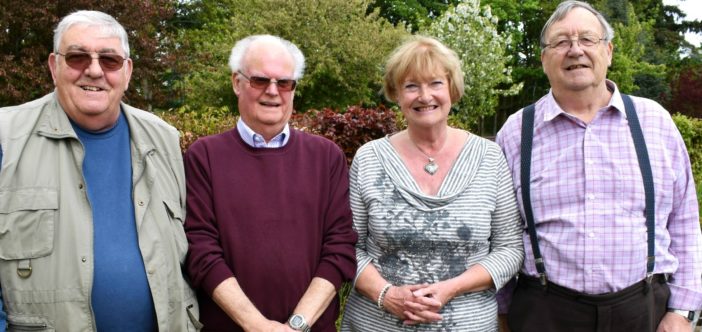 At Pilgrims Hospices Therapy Centres, patients with life-limiting conditions and their carers are supported to live well in every moment. Alongside hospice staff, volunteers give their time in a variety of ways to help ensure the smooth running of Therapy Centre services.
---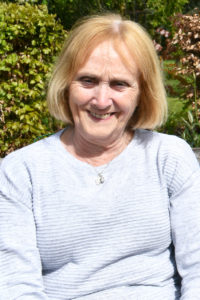 Tina Downey from Brabourne Lees volunteers every Wednesday at the Living Well Group for patients in the Therapy Centre. She also volunteers at the pamper day for patients and carers, which is held every three months. Tina worked at a GP surgery for 20 years; when she retired, she felt that she wanted to continue giving something to the community. She said: "I hope that I'm a good listener. I enjoy meeting and talking to people. Pilgrims was the obvious choice for me when I was deciding to volunteer, as I have lost both friends and close family in the hospice.
Jim Martin from Brook volunteered as a driver for nine years and is now the volunteer transport co-ordinator, organising drivers for the Ashford area. He said: "I love meeting new people. When I was a driver, I used to bet patients that the hospice would be the opposite of what they thought it would be, and I always won. The people we bring in for the first time are different from the people we take home."
David King from Cheriton has been a volunteer driver for 10 years. He heard about the role from a friend, and wanted to get involved because he feels that Pilgrims is a charity everyone in the local community may need at some point in their life. He said: "Volunteering for Pilgrims is a really worthwhile thing to do. I enjoy meeting people – it's not all doom and gloom, there's a real camaraderie between volunteers and patients. I would recommend it to anybody."
Volunteering for Pilgrims is a really worthwhile thing to do, there's a real camaraderie between volunteers and patients. I would recommend it to anybody."

David
Vivien Southern from Kennington was an NHS driver for 27 years. After retiring, she applied to volunteer on reception at the Ashford hospice. When she mentioned her driving experience, she was asked if she'd like to become a volunteer driver, too. Vivien has now been volunteering for seven years. She said: "I'd lost some friends in the hospice so thought volunteering would be a good way to give back. I love the people, the communication. We're a happy little band, aren't we?"
Derek Sorrell from Kennington has been a volunteer driver for five years. After retiring from a 42-year career in the motor trade, he started taking a friend for chemotherapy treatment at Kent & Canterbury Hospital and thought he might like to do this as a volunteer. Derek got in touch with Ashford volunteer centre who suggested a role at Pilgrims. He said: "My first thought was that I wouldn't be able to cope with it, but Jon Sillett (Head of Hospice Services) told me that Pilgrims was a happy place to work, and he was right. For me, the most rewarding thing is picking up a patient who is scared of the hospice but when they come out they've had such a positive experience. The change in people is amazing to watch."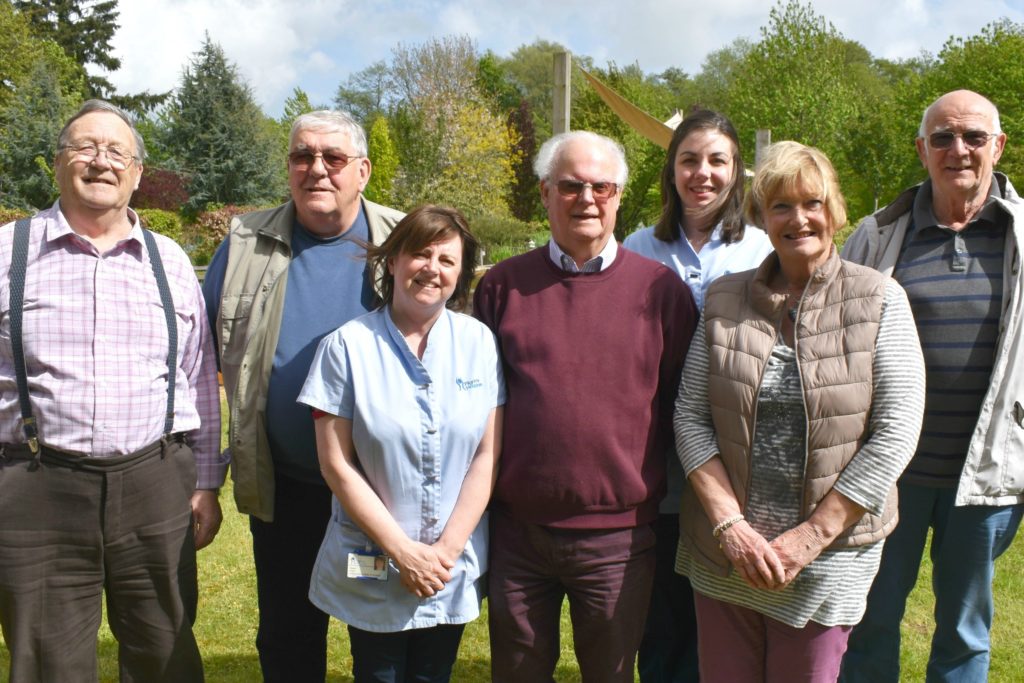 Leanne Clark and Karen Clark, Wellbeing Practitioners at Pilgrims Hospices, work closely with volunteers and truly value their support. Leanne said: "Our volunteers play a vital part in patients' and carers' hospice journeys. They are our eyes and ears in Therapy Centre sessions and we wouldn't be without them."
Karen added: "Many patients and carers are very anxious when attending their first visit, so it's important that they feel welcomed. Our volunteers are friendly and engaging, which can help visitors to feel relaxed. They play a very important role within the Therapy Centre, they are dedicated and warmly respected for this."
---
Inspired to become a Pilgrims' volunteer?
Visit pilgrimshospices.org/volunteer and look out for more stories and information throughout Volunteers' Week!
Tell us your volunteer story on social media by using the hashtags #PilgrimsLife and #VolunteerVoices.
---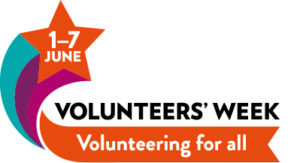 Volunteers' Week

is a chance to say thank you for the fantastic contribution millions of volunteers make across the UK. It takes place 1-7 June every year and is an opportunity to celebrate volunteering in all its diversity.
---

We're accredited by REVAMP, a quality mark for Volunteer Involving Organisations developed by Stronger Kent Communities, a leading provider of support for the voluntary sector in Kent.
---