20th November 2019
Mayor of Ramsgate raises funds for Pilgrims Hospices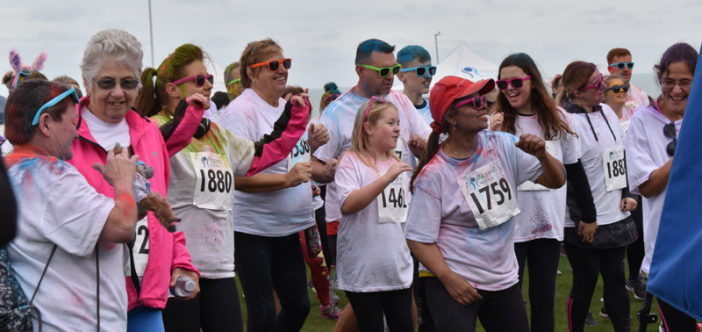 The Mayor of Ramsgate Councillor Raushan Ara, proudly presented an amazing fundraising cheque for £1,010 to Pilgrims Hospices. Councillor Ara took part in Pilgrims 5k Colour Run last month. Karen Kenward, Community Fundraising Manager for Pilgrims Hospice Thanet accepted her generous donation on behalf of the charity.
---
Raushan said: "On Sunday 20 October, I completed the 5k Colour Run, to raise funds for Pilgrims Hospices.
"I would like to say a huge thank you to everyone for their kindness in sponsoring me and, helping to achieve over £1,000 for hospice care in our local area.
"This year my father was cared for at Pilgrims Hospices; I was fortunate enough to be there at the end of his life.
I would like to say a huge thank you to everyone for their kindness in sponsoring me.

Raushan Ara, Mayor of Ramsgate
"Pilgrims Hospices provide a wide range of support services, which include therapy sessions, clinics, support in people's homes and help and advice for carers.
"However, the hospice needs funding to keep it running at current levels.
"Pilgrims Hospices are a vital service within our community; the funds raised will be helping more people who need Pilgrims care. Thank you – everyone!"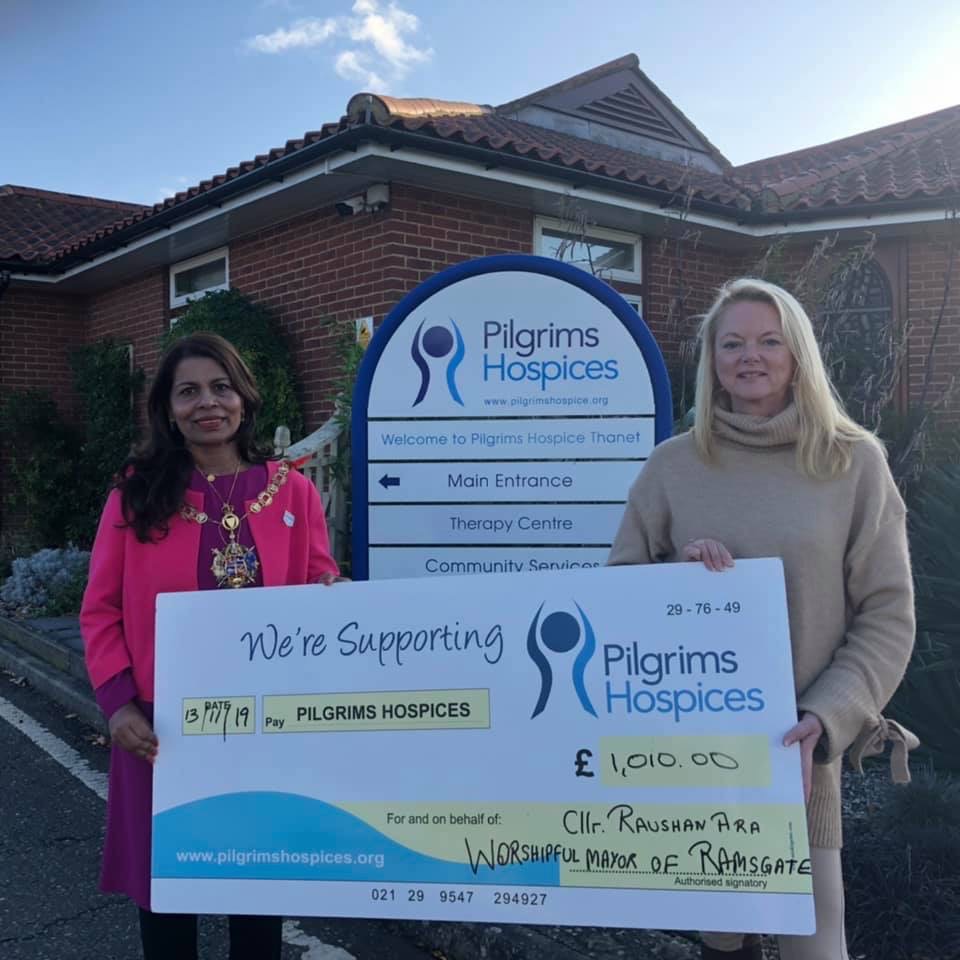 Karen said: "This is a wonderful donation, we cannot thank our very own Mayor of Ramsgate enough for her wonderful support and kind words of support to our charity.
"This really is a most colourful and fun event and sponsorship from the event is still coming through each week, we are just over £30k at the minute which is incredible. If you missed out this year, why not register your interest now for next year. The event will be on Sunday 27 September 2020. Find out more at www.pilgrimshospices/colourrun."
---
Each year Pilgrims Hospices give care and comfort to over 2,400 people in east Kent coming to terms with an illness that sadly cannot be cured. The charity supports patients to live life as well as possible until the very end, free from pain and distress.