24th January 2020
Solicitors offer their time and expertise to support local hospice charity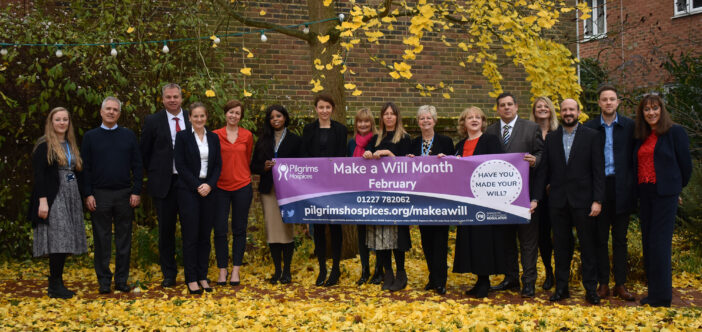 Solicitor firms across east Kent this February are kindly donating their time and expertise to write Wills completely free of charge, in return for a donation to Pilgrims Hospices.
All money raised through the scheme will be donated to Pilgrims, in order that we can continue to be there for the families who need us now and in the future. Last year, Make a Will Month raised more than £23,250; enough to fund over 930 hours of nursing care for people facing a terminal diagnosis and their families.
---
Sara Scriven, Individual Giving Manager at Pilgrims Hospices said: "We are incredibly grateful to the solicitors who are generously giving up their time to take part in this scheme.
"2020 will be our seventh year of running Make a Will Month in east Kent and, over that time it has raised enough to fund a palliative specialist nurse at the hospice for over three years!
"Almost everyone in our local community knows someone who has, or could have, benefited from the excellent work of our specialist medical staff.
"If you need to make or update your Will, there really is no better way to do it, knowing that you'll be making a huge difference to the lives of so many people who need our care in the most difficult of times."
We are incredibly grateful to the solicitors who are generously giving up their time to take part in this scheme.

Sara Scriven, Pilgrims Hospices
There are eight participating solicitor firms taking part in Make a Will Month 2020:
Boys & Maughan
Direction Law
Girlings Solicitors
Manak Solicitors
Mowll & Mowll Solicitors
Prospero Solicitors
Robinson Allfree
Whitehead Monckton
You can click here to find the participating solicitors' details.
Paula Patton, Solicitor at Robinson Allfree said: "As we are based in east Kent, Robinson Allfree were delighted to be contacted by Pilgrims Hospices with a view to taking part in Make A Will Month 2020 due to the wonderful support offered by Pilgrims in our locality.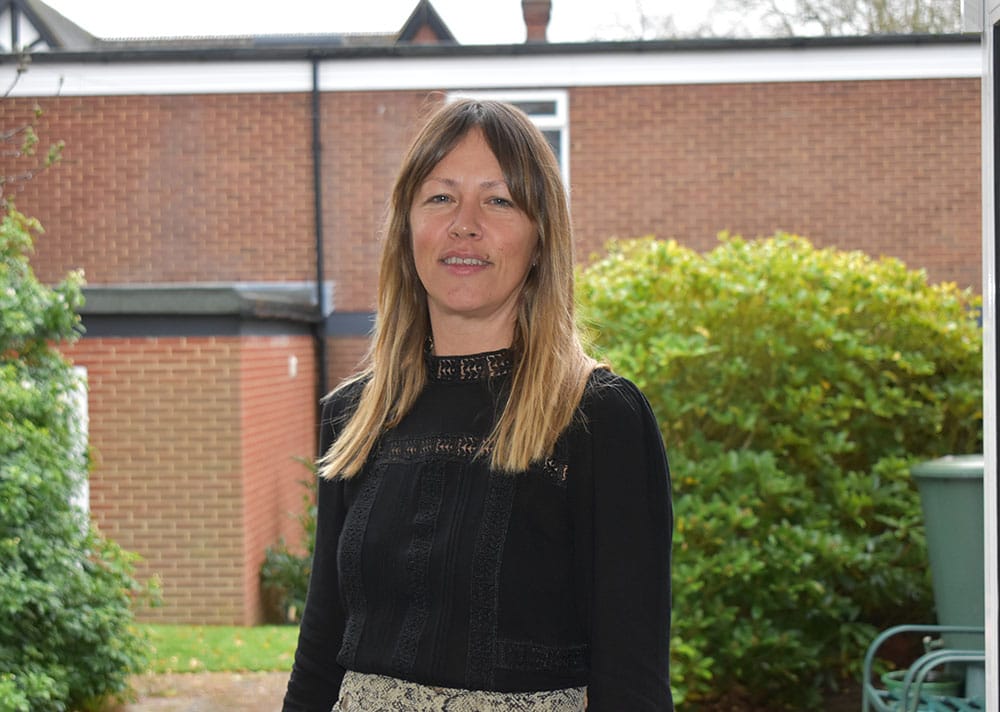 "Since taking part in the campaign last year, we have learnt that not only do Pilgrims provide dignified care for patients at the end of their life, but, in fact, they aim to support patients and their families at early stages of diagnosis of an incurable illness including providing counselling and spiritual teams for patients and their families who wish to talk through any worries and fears that they have.
"Many clients have told us that the support they received from Pilgrims enabled their relative or friend to have some enjoyment in the final weeks of their life and to have a dignified death in homely surroundings. This is of course a comfort for family, friends and carers, many of whom try to stay involved with Pilgrims whether through taking up the continued support offered or themselves offering to volunteer or donating to Pilgrims shops. It is our pleasure to be part of Make A Will Month 2020 and to offer as much support to the charity as we can."
If you would like more information about leaving Pilgrims a gift in your Will, please call 01227 782 062 or email giftsinwills@pilgrimshosices.org. There is no obligation to include a gift in your Will to Pilgrims as part of Make a Will Month 2020.
---
Care is provided from three hospice sites in Ashford, Canterbury and Thanet as well as in patients' own homes.  To offer these services to patients and their families the charity must raise £11 million each year from the generous local community.