12th March 2021
Pilgrims observe national day of reflection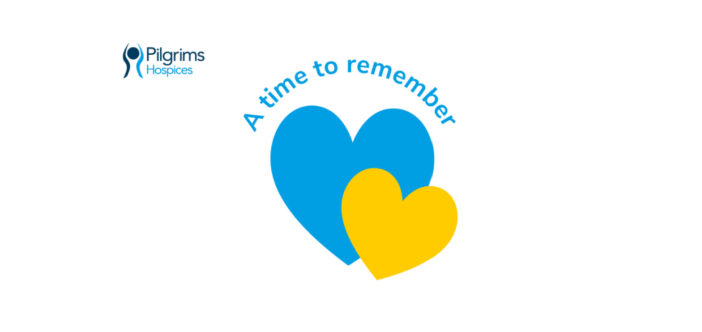 Since the pandemic began in 2020, thousands of people have died. Too many lives have been cut short and millions have been bereaved.  Behind the statistics and whatever the cause, every death has been devastating for the people left behind.
On the anniversary of the UK going into the first lockdown, Pilgrims Hospices will be sharing the national day of reflection with organisations across the county, families and friends.  On Tuesday 23 March Pilgrims will acknowledge the people who have lost their lives as a direct result of COVID-19 or for any other reason, along with those left behind who are struggling with their grief.
---
A time to remember
The global impact of the COVID-19 pandemic has resulted in everyone living in unprecedented times, creating anxiety and worry in everyday life. The impact on bereavement and mental health wellbeing is only now beginning to be fully understood.
You can pay tribute to a loved one lost by placing a dedication on Pilgrims website memorial page.  Find the page and how to make your dedication click here. By sharing your message and uploading a loved one's photo (if you wish), you can be part of the national day for reflection and remembrance.
Our special day will culminate with a service of reflection at 5:00 pm when Martyn Yates, Pilgrims Spiritual Care and Complimentary Therapy Lead will share uplifting thoughts and precious words of support.  You can join Martyn on Pilgrim's YouTube channel at 5pm on Tuesday 23 March.
Pilgrims Hospices is recognising the Yellow Hearts to Remember campaign, which was started by Becky, Hannah and their grandad David, following the death of their Grandma Sheila from Covid 19. Yellow Hearts have been used to remember loved ones up and down the country, being displayed in windows as an expression of love, grief and loss as experienced by so many throughout the past year.
The traditional and cultural ways we all use to express and cope with grief have been severely challenged. Opportunities for people to express their grief, share memories and be able to find the support they need at the right time are essential moving forward; Pilgrims is proud to be acknowledging and responding to the needs of the people of east Kent.
Show the people of east Kent you are supporting Pilgrims Hospices during this important campaign by printing our shared hearts poster and displaying in your window at home.
Download the poster here: Remembrance Message Board Hearts A4 Poster
We are very proud to work closely with our NHS colleagues, sister hospices and charities as we continue to provide end of life care across east Kent.
---
To run our services Pilgrims Hospices need to raise over £11 million a year through voluntary donations. Please help us to continue our work throughout these difficult times by donating to our Still Here, Still Caring appeal. Thank you.