2nd December 2020
Bernard remembers his wife Cath at Trees of Love each year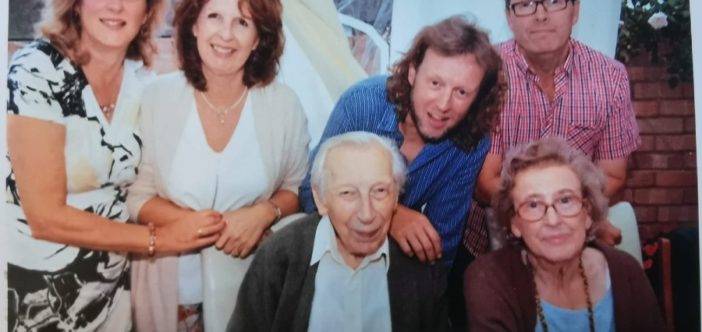 We have been sharing messages from our wonderful Trees of Love supporters over the past few weeks.  Thank you Bernard Packer, who remembers his wife Cath at Trees of Love each year.
"I'll never forget the day I met Cath, and the tingle that went up my arm when we first shook hands.
Cath (known as Kath to her friends) was the love of my life, always lit up a room, and we were happily married with four children for 65 years.
When she first started showing signs of dementia we did our best to look after her at home, but eventually accepted that she needed more specialist care. The hospice supported Cath and our whole family throughout, and it was them who identified when it was time for her to come into the hospice for her final few days.
The minute we came into the Hospice we realised what an incredibly special place it was. It was so calm, and everyone was so kind. They allowed us to just be with her, without any pressure, and made sure she was comfortable and surrounded by our family right to the end. I can't thank them enough for everything they did.
Even now, three years on, I still feel supported by the hospice with invitations to these remembrance events. Trees of Love gives me another way to remember Cath at this special time of year. Although there's no actual event this year, I'm looking forward to the film as it means that the whole family can be involved; even our children who live far away and wouldn't usually be able to attend, can watch the film and remember their unforgettable mum."
Trees of Love, east Kent's largest remembrance services, will this year be transformed into a remembrance you enjoy from the comfort and safety of home.
Instead of our usual remembrance events with carols, those taking part will be sent a beautiful dove to dedicate and hang on your Christmas tree, or in a special place at home.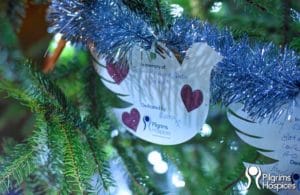 Then on Saturday 5th December 2020 at 5pm we will release a Trees of Love 2020 remembrance service for you to watch on the Pilgrims Hospices YouTube channel and website.
To take part click here to complete the online donation form, or contact Supporter Relations on 01227 782062.
---
Each year Pilgrims Hospices give care and comfort to over 2,500 people in east Kent who are coming to terms with an illness that sadly cannot be cured.  The charity support patients to live life as well as possible until the very end, free from pain and distress.