22nd November 2019
Local athlete Yiannis Christodoulou pledges support for hospice care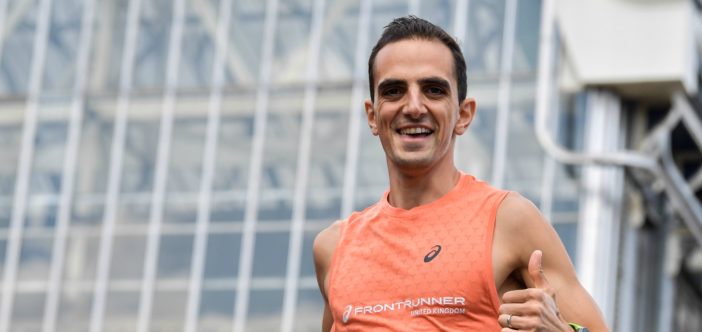 Yiannis Christodoulou is European and National Aquathlon Champion 2019 and team captain representing Great Britain. Living in Canterbury and working in Ashford, Yiannis has always been aware of the important work of Pilgrims Hospices in his local community.
---
As a keen athlete, Yiannis enjoys taking part in events in his local area. In August 2019 he went to watch friends at the Canterbury Half Marathon, an annual event that has raised over £57,000 for the much-loved local hospices. Whilst there, Yiannis visited the Pilgrims information stand and picked up a 2019 event brochure. After looking through the variety of events they host, he felt inspired and contacted the charity expressing a desire to get involved supporting in any way that he could.
Yiannis was invited to meet with Cate Russell, Pilgrims Hospices Chief Executive, to discuss the role he could play for the charity.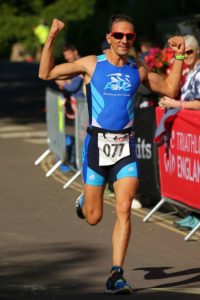 He will soon be working with Pilgrims as a volunteer ambassador; his role will be to help Pilgrims open up conversations and support the community to think and plan for the future, bringing about societal change.
Since taking up running in 2012, Yiannis has never looked back; he's always looking for new and exciting ways to get involved with local running events. When looking through the Pilgrims event brochure he saw Santas on the Run! Tri-Series, the perfect combination of festive celebrations, fun and a challenge; he had to get involved.
Pilgrims has been holding Santas on the Run! in Herne Bay for the past two years. The family-friendly festive fun run of 3k and 5k has been incredibly popular with the community with over £65,000 raised for local hospice care. This year, Pilgrims is excited to announce that Santas on the Run! will also be coming to Folkestone and Margate. The three festive fun runs will be taking place on consecutive weekends in December so that our Santas can challenge themselves to all three and join our tri-series in the countdown to Christmas. Yiannis is really looking forward to getting involved with the Santas on the Run! Tri-Series and will be taking part in Santas on the Bay! in Herne Bay on Sunday 1 December 2019.
Yiannis said: "This is a nice friendly run for fun, for a great cause. You never know where one run can take you."
If you want to join Yiannis at Santas on the Run! and take part in the jolliest jog of the year, sign up now at www.pilgrimshospices.org/santa.
Thank you for being there for Pilgrims Hospices.
---
Each year Pilgrims supports hundreds of local people coping with a life limiting illness and their families. The charity offers a range of services: from end of life care given on its wards, to its wellbeing  programme supporting people after they are diagnosed to live well and stay independent.