6th September 2019
On the homeward run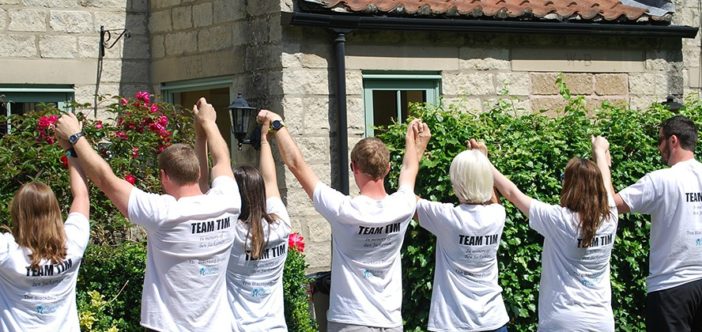 Tim Wrigley took on a powerful and emotional challenge to run a 110-mile ultra-marathon in memory of his friend Ben Jackaman who passed away in 2017 after a short battle with a rare and untreatable cancer. The epic run from Lake Windermere in the Lake District, back to his home near Tadcaster in North Yorkshire has so far raised £2,111.99 for Pilgrims Hospices who cared for his good friend Ben. Tim was determined to help raise funds for the hospices' Blackbird Project, he completed this mega challenge in just over 31 hours and 30 minutes.
---
Tim said: "The Blackbird Project provides a special recording service for patients to share messages, poems, and thoughts or anything else they would like to say and pass on to their friends and family.  The project was co-founded by Ben's parents and sister Sheena, Nick and Anna and has been eagerly supported since Ben's memorial fund was donated to Pilgrims Hospices.
"When close friends and family die young, it's a reminder that we don't always get to choose what we do, so we can't always put things off for another day.
"I'm counting myself lucky to have my physical and mental health, taking on this challenge and having such tremendous support and sponsorship from people around me has been a rewarding experience."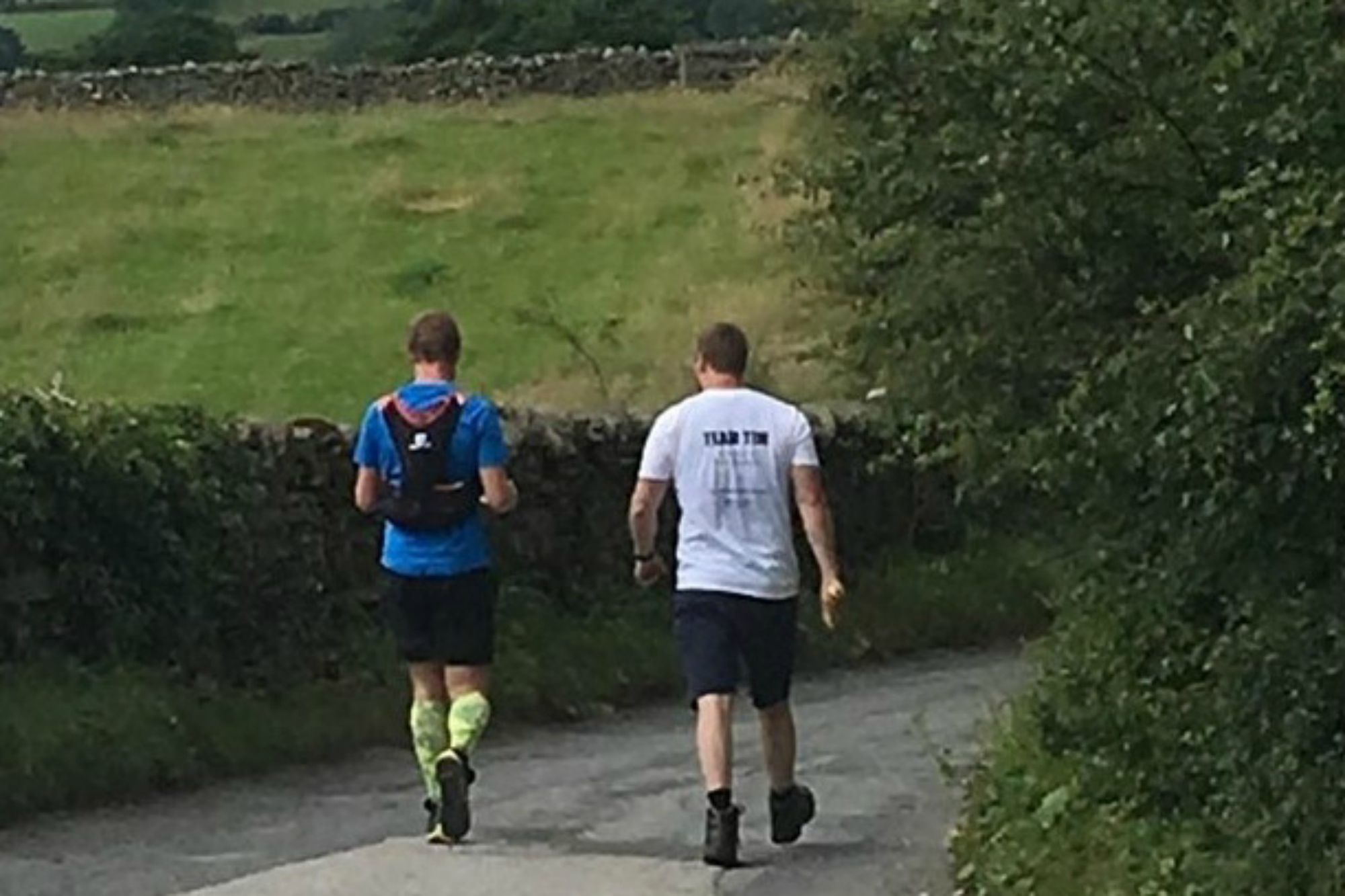 Tim's challenge idea was formed some years back when sitting in a traffic jam after a weekend climbing and walking in the Lakes when someone shouted out 'we could walk faster than this' and so it began.
The furthest Tim had ever run was around 30 miles, therefore this was a huge leap in the distance to undertake.
He set off from Bowness, Lake Windermere and did not stop moving except for the occasional comfort break until he reached home. The logistics were complicated and involved a team of more than 12 people providing support by meeting him at various locations with food, drink, and fresh clothes. It all took a lot of co-ordinating and virtually no sleep for anyone.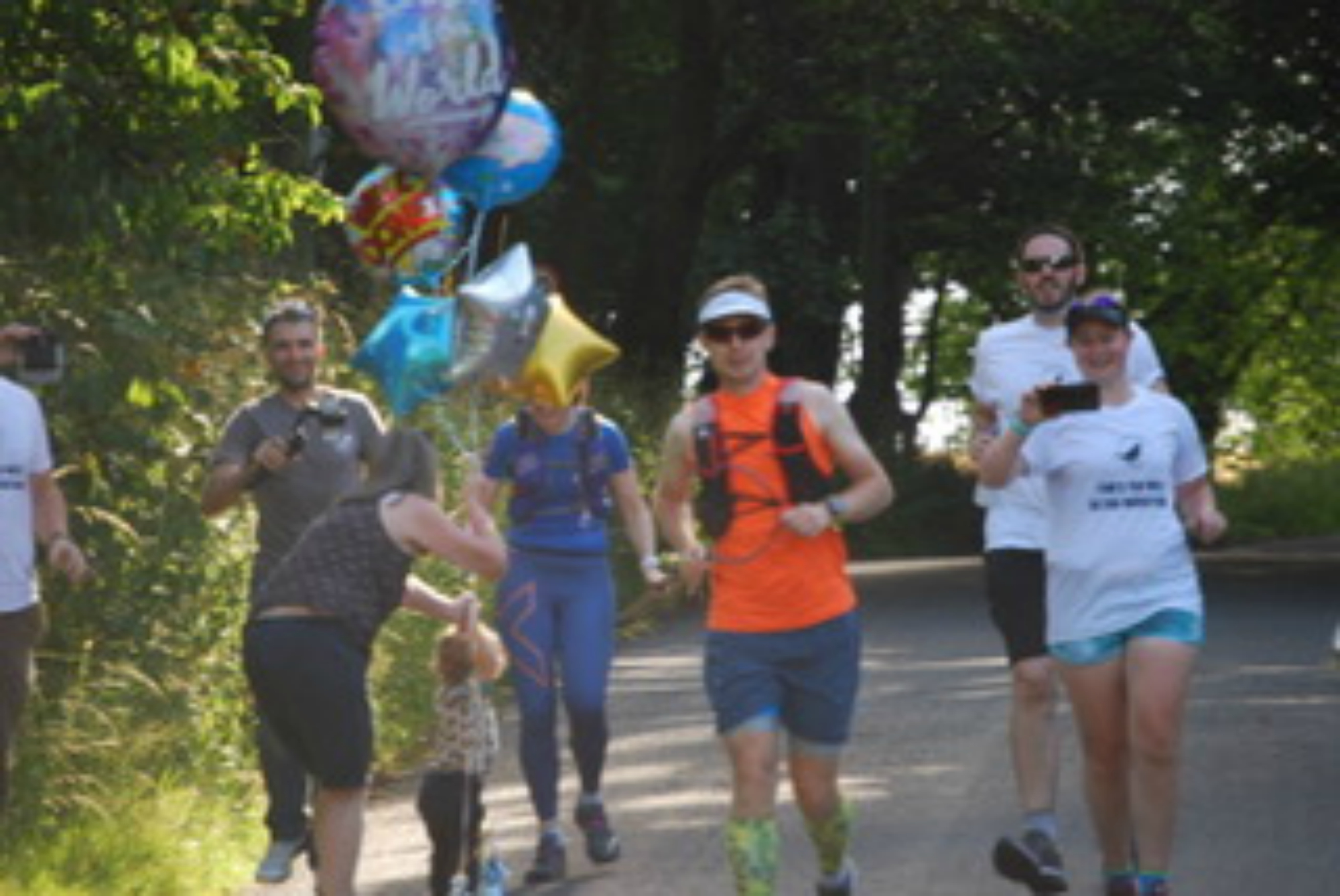 Tim added: "I managed to finish even though it took longer than I had anticipated, however, I'm pleased to complete it. My feet are less pleased but the blisters, aches, and pains will pass!
"I couldn't carry the 12,500 calories of food and 10 litres of water cloths, torches etc. all the way; so a huge thank you goes out to my support team who kept me fed and watered and provided company and good humour throughout, and the people who ran with me for sections of the route and of course everyone who donated. I needed all the support and I would never have completed it without everyone else. It was definitely a team effort. And, a big thank you to everyone at Pilgrims for looking after my friend Ben, this was the least I can do."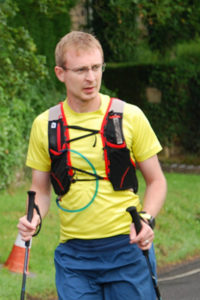 Lydia Todd, Pilgrims Hospices, Community Fundraising Officer said: "A massive congratulations to Tim, what an incredible achievement!
"I'm sure Tim's story is going to inspire many more people to raise funds for local hospice care and help us to continue being there for over 2,400 individuals each year, so thank you for being so generous in supporting Pilgrims.
"Congratulations and thank you once again, Tim, for taking on such an epic challenge to support The Blackbird Project at Pilgrims Hospices."
You can still support Tim's effort by donating to his  JustGiving page.
If you would like to know more about The Blackbird Project please visit this page or call Heather Sawney 01227 459 700.
---
If you or someone you know is coping with a life-limiting illness and you think you may benefit from Pilgrims support, talk to your GP or Healthcare Professional about the option or visit support for you.